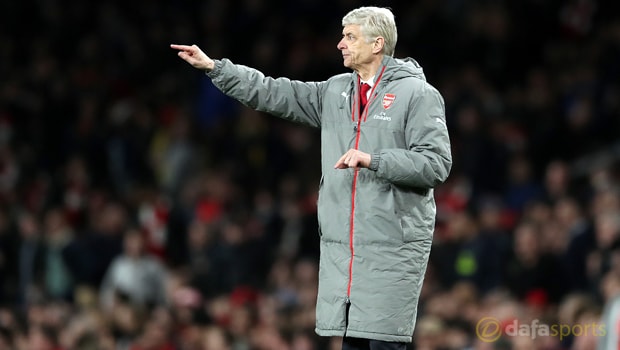 Arsene Wenger admits Arsenal will need to win all of their remaining seven Premier League games if they are to have any chance of finishing in the top four.
The Frenchman experimented with a back three on Monday as his side bounced back from their poor performance last time out at Crystal Palace to win 2-1 at Middlesbrough.
It means they now sit sixth in the table on 57 points but barring Manchester United directly above them, do have games in hand on those above them.
Two of their final seven games come against United and local rivals Tottenham, while they also face seventh-placed Everton on the final day.
Sunday, however, sees the Gunners switch their focus to the FA Cup, with them set to face Manchester City in the semi-finals.
An Arsenal win at Wembley is 3.80, while the draw is 3.75 and City the 1.95 favourites.
A third FA Cup crown in four years would go some way to appeasing his critics but the Frenchman will be aware that the top four has to be his side's ultimate goal.
Wenger has come in for criticism in recent weeks but does not appear to have lost focus.
The 67-year-old has now warned his side that they will need to win every game between now and the end of the campaign if they are to book a Champions League return for next season.
"For us, the clarity is there – we have to win every game to have a chance to get in the top four, starting tonight," he said.
"I think it will make the team a bit more serene. You could see that on some occasions, we were a bit over-cautious tonight. Hopefully that will give us a bit more confidence.
"Mathematically it is still possible, even if it is difficult, but we have to give it a go."
Leave a comment