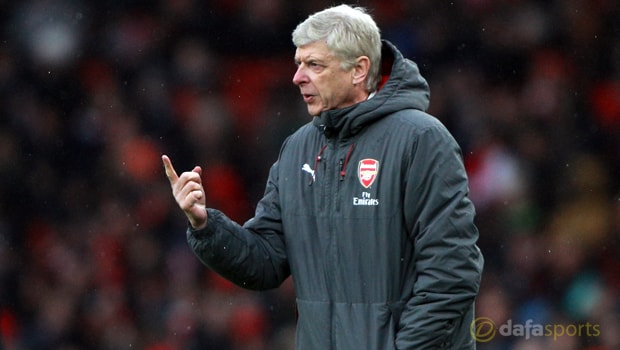 Arsenal coach Arsene Wenger admits his side must handle their emotions and come through a tricky north London derby against Tottenham this weekend.
Spurs will host their nearest rivals at Wembley, with Wenger's men looking to cut the gap between themselves and the top four.
Arsenal are five points behind fourth-placed Chelsea but confidence is high in the camp at present.
The Gunners have already reached the final of the EFL Cup while their 5-1 league win over Everton has lifted fans' spirits.
Wenger admits the games with Spurs are always emotional but has urged the players to focus on their long-term ambitions.
He told reporters: "There is always huge passion before the game and the emotion at stake that becomes a bit more agitated.
"I worked with Pat Rice when I first arrived so he got me very quickly on that territory. It is always a game that is charged emotionally.
"This season, if you look at the table, is a very important game. For us, it is an opportunity to come back closer to the Champions League places, which is a priority."
Wenger's men have lost their last two away games from winning positions and he has made his players aware their form on the road must improve.
He added: "At the start, it was linked with bad luck, bad decisions – I speak about Watford, West Brom. After that, you question your away form, and that can affect you.
"We lost our last two away games, at Bournemouth where we were 1-0 up, at Swansea where we were 1-0 up. You look at the mistakes we made and I am quite optimistic we will not make them again."
Spurs are 2.05 to win, the draw is 3.80 while Arsenal are priced at odds of 3.40.
Leave a comment