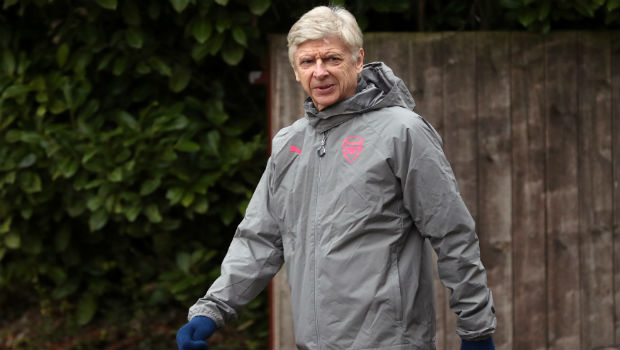 Arsene Wenger believes Manchester City are capable of matching his 2003/04 Arsenal side by going through a Premier League season unbeaten.
However, the Frenchman suggests that Man City have achieved their status with buying power more than by utilising their 'ideas' on how a club should be run. Manchester City are off to the best Premier League start ever with 52 points from 18 games, ten more than Arsenal had managed at the same stage in their 'Invincible' season.
Wenger says it is possible that Pep Guardiola's team can remain unbeaten this term, though he also hints that he feels they've had a fair share of luck on their side to get this far. "Why not? It can happen, but there is still a long way to go," Wenger told a news conference. "At the moment I think everything goes for them inside the games, but maybe as well they have the quality to turn it in their favour."
Man City have been able to spend heavily under their Abu Dhabi-based ownership and that is a factor in where they are now said Wenger, as he aimed a thinly veiled barb their progress compared to his own Arsenal story. "Look, we had no petrol but ideas, they have petrol and ideas, so that makes it more efficient," Wenger said, when comparing this City team to his Arsenal of 13 years ago.
Asked what he meant by 'petrol', the Gunners boss added: "They have resources…money and quality is what I wanted to say, and in their management and players they have everything that is needed to be successful. It's still not easy, they still have to respect that achievement."
Man City are 1.05 to win the Premier League this season, while Wenger's Arsenal are 2.50 to finish in the top four.
Leave a comment