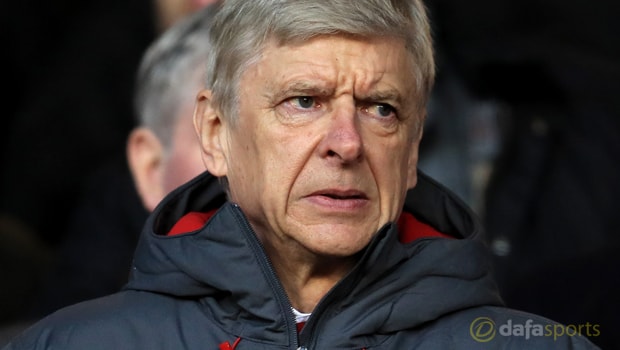 Arsene Wenger believes English players are becoming the "masters of diving" and he says it must be weeded out from football.
Wenger was asked about the subject in his pre-match news conference before the north London derby against Tottenham on Saturday and his reaction is sure to spark plenty of interest with the Gunners' fierce neighbours.
Mauricio Pochettino this week suggested that football is about "tricking the opponent" amid accusations of diving against Tottenham and England midfielder Dele Alli in last weekend's intense 2-2 draw with Liverpool at Anfield.
Wenger however defended his north London dug-out rival, suggesting that Pochettino was not in fact making apologies for players diving.
"I think he wanted to say that tricking your opponent, you have to be clever," Wenger said of Pochettino's comments on diving.
"How far was it an apology for diving? I'm not sure. I don't think he would."
Alli has come in for criticism on more than one occasion for going down easily and Wenger says the game has changed during his more than two decades spell in English football.
There was a time when diving by foreign players would have caused outrage, but the Frenchman says the tables are turning. Regardless of who the perpetrators are, Wenger says diving has no place in the game
"I think you have to get rid of diving out of the game. I remember there were tremendous cases here when it was foreign players who did it," Wenger added.
"But the English players have learned very quickly and are maybe the masters now."
Arsenal are 3.50 to beat Spurs on Saturday, the home side are 2.05 while the Wembley showdown is 3.80 to end in a stalemate.
Leave a comment