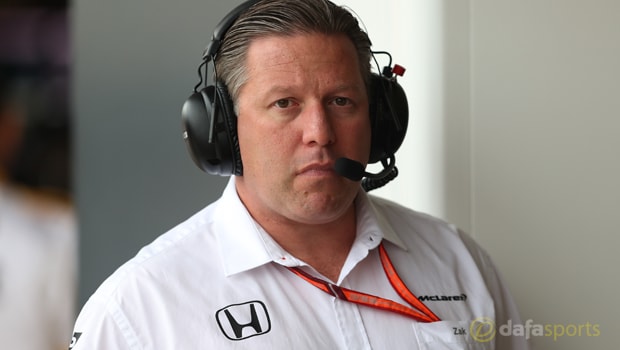 McLaren are hoping their new Renault engines will lead to a significant improvement in performance during the upcoming Formula 1 season.
McLaren executive director Zak Brown suggests his team will make the biggest step forward of all teams on the grid in 2018.
Without a race win since 2012, McLaren have replaced their underperforming Honda engine with a Renault version this term.
"We should be the team that has the biggest difference in grid position from last year to this year," said Brown.
"Everyone, including ourselves, is eager to see what that looks like." McLaren will have two-time world champion Fernando Alonso and Belgian Stoffel Vandoorne as their drivers in the new season.
They will be looking to close in on the likes of Mercedes, Ferrari and Red Bull and Brown says there will be no hiding place in terms of measuring their gains.
Red Bull managed to win three races last year, and Brown admits that they have to show significant improvement alongside the French-based team.
"If we're 0.9 seconds off Red Bull, that won't look good, I agree," Brown said. "We don't want to hide. It's showtime.
"The beautiful thing about motor racing is hundreds of millions of people get to see how you do. That's part of the adrenalin.
"We are looking forward to that. This team has won the second most amount of championships and they welcome and are excited about the pressure of having the spotlight on us. We will only want to hide if we are 0.9 seconds off Red Bull."
Mercedes remain favourites to be Constructors Championship winners in 2018 at 1.57, with Red Bull second in the betting at 3.50 and McLaren trading at 17.00.
Leave a comment