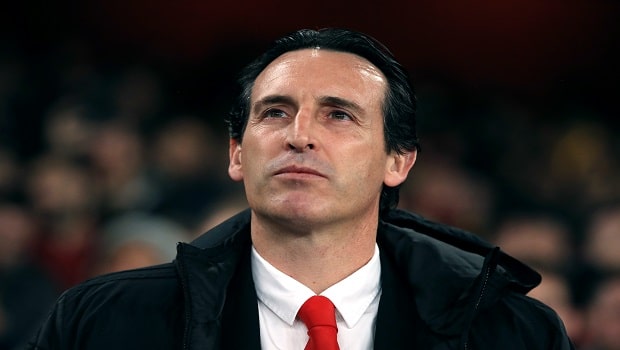 Change is never easy and neither is moving on after a long commitment. That became all too obvious for Arsenal, who had let go their long serving manager Arsene Wenger only a year and half ago – and had to make another sacking before the weekend.
Last straw for Unai Emery was a home loss to German side Frankfurt in the Europa League, which came after a disjointed performance by his squad.
The issues with Arsenal are well known and well documented. Emery was unable to organize his defense in a manner that it could contain the better clubs in Premier League and they were struggling even with the worse teams. Bringing in big money signing Nicholas Pepe in with £72M seems to have backfired as the Frenchman has only scored once and that money could've been used to strengthening the defense or even the midfield.
Wenger was much criticized because of his unwillingness to spend money in the transfer market. Arsenal was well known from home-grown talent and Wenger had an eye for spotting the talent and nurturing young players into Premier League players. Emery has tried something similar with the likes of Ainsley Maitland-Niles, Matteo Guendouzi and Reiss Nelson, but the result have been less than convincing.
Despite the loss on Thursday, Arsenal is still in contest to win their group, with the final group stage game against Standard Liege deciding the winner. Emery's results overall had not been that bad, if compared to Wenger's era: the final three season with Wenger Arsenal earnt 2nd, 5th and 6th spot and with Emery they finished fifth last season. Wenger's points per game number was 1.95 after 22 seasons, while Emery managed an average of 1.85 in his 78 matches. The current season had not started as planned and Arsenal stand eight in the time of Emery's sacking.
With the managerial market heating up by sacking of Mauricio Pochettino and Spurs appointment of Jose Mourinho it remains to be seen who will take charge after Emery. For now, former Arsenal player Freddie Ljungberg will take care of business. The first obstacle is not the most difficult one, as Arsenal travel to Norwich to take on the newly promoted side. Can Arsenal still be saved, is the question?
Dafabet offers
Norwich City vs Arsenal (1×2): 4.15 – 3.90 – 1.78
Leave a comment