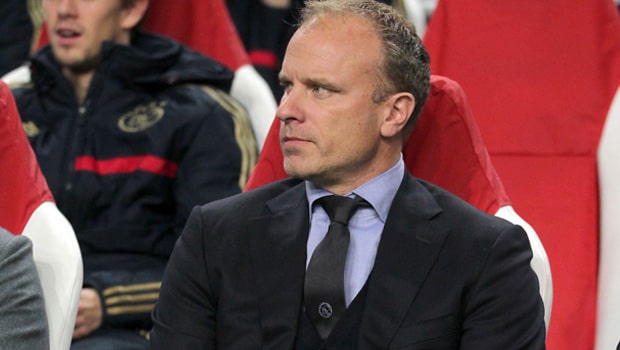 Dennis Bergkamp, better known as the Iceman, is one of the Gunners' most iconic and symbolic players.
The forward played 423 games with the Arsenal shirt and scored 120 goals.
Bergkamp has been such an important player to the Gunners that you can even find a statue of him around the Emirates Stadium.
But despite the outstanding contributions the player made to the club, it was recently announced that the Gunners rejected Bergkamp.
Specifically his son, Mitchel Dennis Bergkamp, who is trying to carve out his own career in professional soccer.
The 22-year-old Mitchel is a central attacking midfielder and joined the ranks of Watford earlier this year.
But before his incorporation to The Hornets, Bergkamp junior tried his luck at the Gunners academy. From which he was not selected due to his age.
In an interview with The Athletic, The Iceman told how Ian Wright, another Arsenal legend, convinced him to have his son develop his career in England and try to join Arsenal.
Wright got the young Bergkamp the trial, and even though he impressed the Arsenal evaluators. They did not offer him a spot at the academy because he is already very old, according to the club's criteria.
Bergkamp Sr. took Arsenal's decision well. "Only his age stopped Arsenal from continuing with the process, because he did well there in the training sessions," he said and added,
"It was important to see if he could cope with a higher level, we already knew that (he would be able to) in the family."
Leave a comment