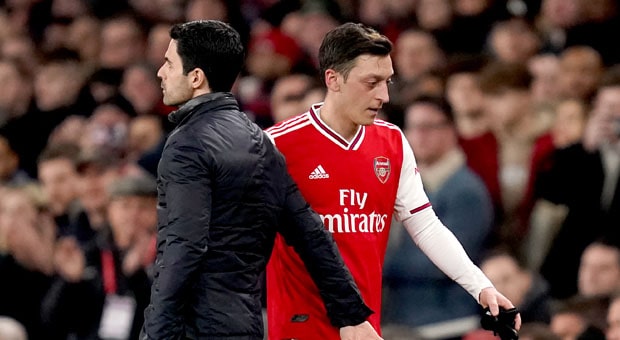 Sources reported this week that Mesut Ozil and Arsenal have agreed to terminate his contract early. According to David Orenstein on Twitter, all signs point to Ozil joining Fenerbache relatively soon.
This would end a seven-and-a-half year run with Arsenal.
Ozil joined the North London side back in September 2013, moving over from Real Madrid. Since then, he's had 254 appearances for the club with 44 goals and 77 assists.
More importantly, the team has seen plenty of success with him leading the way. Ozil was part of FA Cup final wins in 2014, 2015, and 2017.
Whenever moves like this happen, the culprit — or rather catalyst — is always around the money.
Ozil became Arsenal's highest-paid player in 2018 when he signed a new 3.5-year contract. With Arsene Wenger long gone, though, things just haven't been the same for Ozil in terms of proper opportunities on the pitch.
Given Ozil and his family's Turkish roots, tough to point to any other club other than Fenerbache as his next landing spot.
Leave a comment