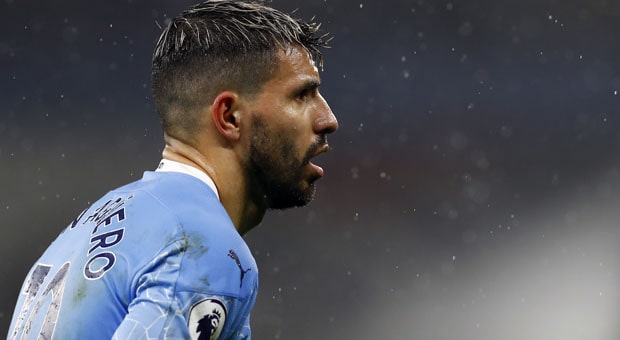 "Kun" Aguero could leave Manchester City next summer.
The 32-year-old Argentine forward's contract with the Citizens has only six months left, and the club has yet to make any move to renew it.
Several clubs keep an eye on Kun's situation and are closely monitoring him because if he does not reach an agreement with City soon, he could go to any other club for free.
One of the clubs that would be very interested in signing the player is FC Barcelona.
Barça is going through a deep restructuring, which led to the departure of players such as Ivan Rakitic, Arturo Vidal and Luis Suarez at the beginning of the season.
And everything seems to indicate that the big changes will continue next summer as there is speculation about the possible departure of big names like Gerard Pique and Lionel Messi.
Sources close to Kun have said the player wants to stay in Manchester.
This season has not been one of the best for the Argentine. He has participated as a starter in only three games and has appeared on six occasions as a substitute.
City Boss Guardiola has said that the issue of contracts is complicated and that everything is possible: "With the players in this part of the season, everything is open.
"Players who have contracts, players who are out of contract, players who want to leave, everything is open.
Like with managers. We have to win our positions or we'll be sacked. With Sergio, there's only me knows how much I miss him.
"He is unique but he's had a tough injury, really tough. The important thing is his mood of him is exceptional, better than ever.
Aguero is a legend for Manchester City; he is the highest scorer in the club's history with 256 goals.
Leave a comment