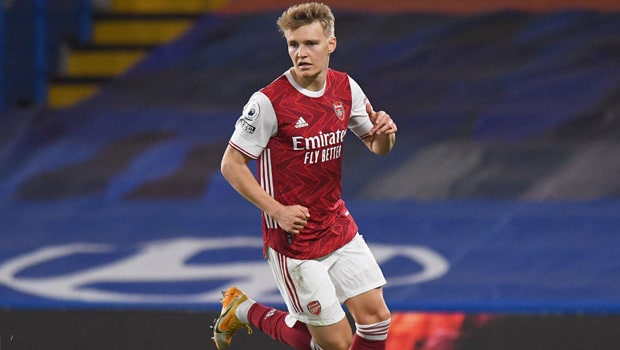 Martin Odegaard had a superb loan spell at Arsenal. The player made 20 appearances and became a favorite of Arteta and the fans.
In fact, the player has pleased Arteta so much that he is the No.1 priority in the summer transfer window.
Since the end of the player's loan spell, the Gunners' hierarchy have been in talks with Real Madrid about the player's transfer.
But, due to changes at Madrid and the arrival of new manager Carlo Ancelotti, things cooled down as the club waited to hear Acelotti's plans and determine which players the Italian manager wants to work with.
Now, The Athletic has reported that Madrid are reportedly willing to entertain offers for Odegard. Which has boosting the Gunners' hopes.
Ancelotti reportedly wants to continue working with Hazard and Bale in the club's midfield. Therefore Odegaard would not have much chance of getting action if he remains at the Bernabeu.
Arsenal's move would be to try to get another loan spell for the player and add a buyout clause.
The 22-year-old Odegaard has a market value of £35 million and is due to a salary of £85,000-a-week at Real Madrid. He is, therefore, not a cheap player, and not just any club could afford him. In addition, the player has declared that he wants to join a club that plays in the Champions League.
The young Norwegian captain would be a huge boost for the Gunners, who will try to regain the club's former glory and fight for the top places in the table after a disappointing 2020/21 season.
Leave a comment