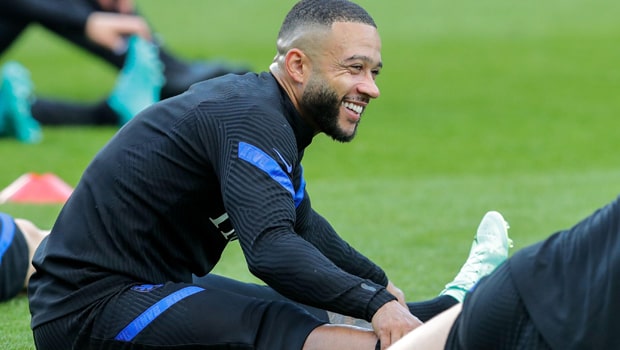 Recently acquired Barcelona forward Memphis Depay has explained that he can't wait to play alongside Barcelona legend, Lionel Messi.
Depay was signed by Barcelona on a free transfer this summer but was only unveiled on Thursday at Camp Nou.
He revealed, during his unveiling, that he admires the six-time Ballon d'Or winner as he can do everything with the ball at his feet.
While the contract situation of Lionel Messi at the club has not been officially sorted, Depay is in admiration of the Argentine who won the Copa America with the national team in July.
"He's a legend, best player in the world, you saw what he did in the Copa America. I'm very much looking forward to playing with him, his quality is undoubted. I have to just make my runs and I know the ball will come. Because he has too much quality, he can do everything with the ball. I think everybody in the world would like to play with someone like that. Yesterday I had a tour of the museum and saw all of the Ballon d'Or awards, he probably has another one coming too. It's going to be a dream for me." the Netherlands international said.
Depay has played for Dutch side PSV from where he joined Manchester United in 2015 before leaving two years later for French side Lyon where he was relatively a success.
Meanwhile, reports have indicated last week that Messi has agreed on a contract extension with the Catalunya club side although he hasn't been signed officially due to the wage bill issue with 76 goals and 55 assists in 178 games.
Barcelona has tried to balance the wage bill in order to be able to register its newly signed players by selling and loaning out fringe players.
Barcelona are yet to make any signings in the current summer transfer window. However, the Catalan giants are interested in offloading players out of their team. Miralem Pjanic, Samuel Umtiti, and Phillipe Coutinho have linked with a move out of the club.
Leave a comment