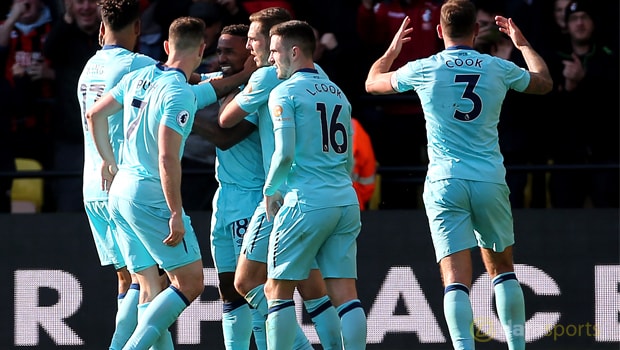 Bournemouth forward Jermain Defoe insists he has not given up hope of playing for England at this summer's World Cup.
The 35-year-old has only scored four goals in the Premier League this season but stepped off the bench to rescue a point on Saturday.
Defoe scored late on to ensure the Cherries secured a 2-2 draw against Watford in the Premier League and he is now looking for a strong end to the campaign.
An ankle injury and a lack of game time have derailed his progress and he missed out on last month's England squad.
After being recalled by the Three Lions last season, Defoe is hungry for more and he is hoping to impress coach Gareth Southgate in the coming months.
"I came here (to Bournemouth) as an England player," said Defoe.
"I worked so hard to get back in the squad and signed here as an England player. I have missed the last three squads because I am not playing.
"I spoke to the manager a few months ago and it's as simple as that – you have got to be playing and scoring goals and see what happens.
"It's not up to me, it's up to the manager. We will see what happens. I understand I have got to be playing, you can't just assume you're going to get in the squad because of what you have done over the years.
"At a tournament, it is not just about the players who start, it's about the squad. It has been a stop-start season for me, but I can't sulk. You have to be professional and come on and make an impact."
Leave a comment