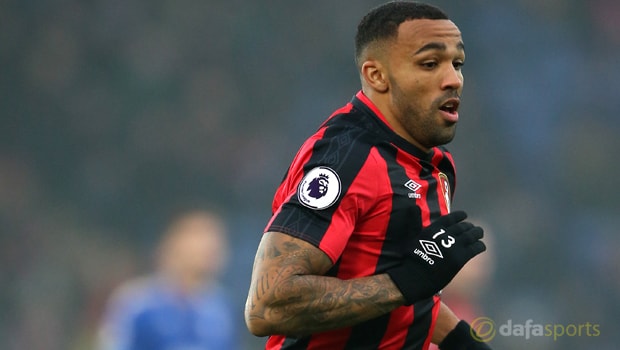 Bournemouth striker Callum Wilson is hopeful he can return to his best form in order to impress England coach Gareth Southgate.
The Cherries hitman has had to endure a tough 18 months after suffering two serious knee injuries but he claims he is mentally and physically stronger as a result.
After rupturing the anterior cruciate ligament in both knees the future looked bleak for Wilson but he has bounce back this season.
He has scored seven goals in 25 appearances in the Premier League but he is still set to miss out on a place in the World Cup squad in Russia.
However, Wilson is refusing to sulk and he admits a full season under his belt could be the catalyst for him to make future major tournaments.
He told Sky Sports: "First and foremost it's about focusing on Bournemouth.
It's what I do at my club that is ultimately going to get me there, I can only look at what I can affect, but if that impresses Southgate then great.
I think any English player would want to represent their country. That's something I do want to do in the near future.
"It will be nice next season to get a full season under my belt and test myself in the Premier League with 38 games, rather than it be bitty, with an injury here or another thing there.
I want to finish this season strongly and start off next year all guns blazing. Then we'll see where we are."
Leave a comment