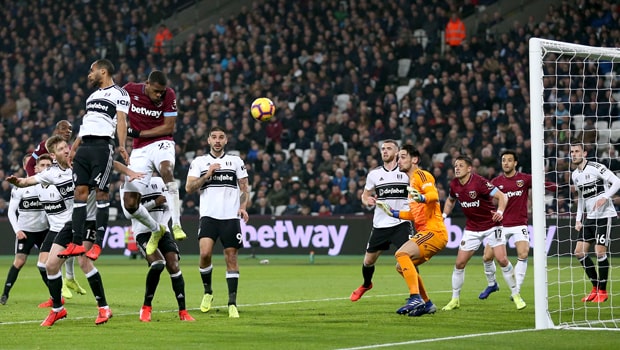 The domestic European leagues return to action this weekend after the international break. We are headed towards the busiest time of the season, with a packed schedule domestically as well as in the European campaigns. There's still a lot of football to be played before the champions will be crowned in the spring, but let's have an overall look at how the things are going in one of the top European leagues – and how do Accuscore's pre-season predictions hold up so far.
Arguably the best league in Europe, English Premier League has seen some surprises already after the 12 rounds played. Liverpool is leading the pack with 34 points, having yet to lose a single game in the league and only drawing once, away at Old Trafford against Manchester United. Liverpool leading comes as no surprise and Accuscore had suggested them as a good bet to win the league at pre-season odds of 4.30.
Another surprise lies second in the league and it's no other than Leicester City, once again upsetting the fans and betting companies alike. They were deemed only 8th on average pre-season, while Accuscore had them pegged a couple of places higher and a good bet for reaching top-6 with the pre-season odds of 11.00. How long can Leicester keep up their excellent position depends a lot on the teams behind: the Foxes have 26 points and are chased by Chelsea at the same total and Manchester City with 25.
If there are positive surprises, there has to be some negatives as well. For Accuscore, tagged as a title contender Tottenham Hotspur collapsing has been the biggest disappointment. Spurs have been abysmal all season long and are currently 14th with only 14 points in 12 games. Nothing has been working for them – except Harry Kane scoring – and they need to pick up their game yesterday to climb back into it. They're lucky that the league behind the top four is more level than ever: 5th placed Sheffield United (another massive surprise) is only three points ahead.
Sheffield United at fifth is a huge bomb, as they were biggest relegation candidates pre-season. But in all honesty, they are likely to fall from grace at any point. So far they've only conceded an amazing nine goals, whilst scoring only 13 and those numbers are probably impossible to keep up. Although, weirder things have happened in the ever-exciting English Premier League.
Oh yeah, and Accuscore predicted Manchester United to reach the 8th spot and Arsenal 5th. Not too far off at the moment!
Dafabet offers
West Ham United vs Tottenham Hotspur (1×2): 3.65 – 3.60 – 1.96
Arsenal vs Southampton (1×2): 1.52 – 4.30 – 5.90
Brighton vs Leicester (1×2): 3.60 – 3.40 – 2.05
Crystal Palace vs Liverpool (1×2): 7.00 – 4.30 – 1.46
Everton vs Norwich City (1×2): 1.40 – 4.70 – 7.50
Manchester City vs Chelsea (1×2): 1.42 – 4.60 – 7.20

Leave a comment