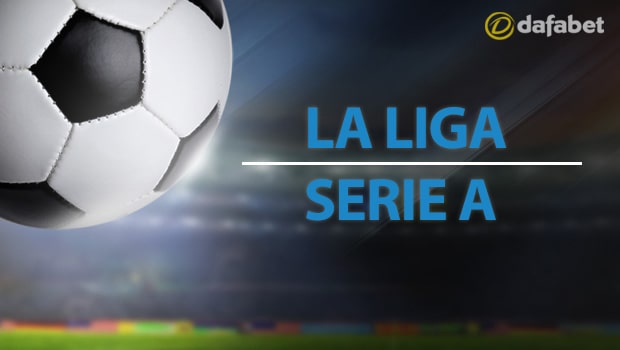 For many fans the international breaks in football are torture as the domestic leagues pause for more than a week. Good news is they will always be back and even more excitement follows. In many of the big five leagues (Premier League, La Liga, Serie A, Bundesliga and Ligue 1) the title race is still wide open, as it should be after only ten or so games. Fierce battles are also fought lower down in the standings, with clubs fighting for continental qualifications and of course at the bottom the relegation battle is forever raging on.
In Spanish La Liga things have returned to their normal order after some chaos in the beginning of the season. Barcelona have improved some, despite losing three games already and are on top of the table with 25 points. Tied with Barca are, surpise surprise, Real Madrid with equal number of points. Real have had their issues as well, but seem to be improving as well. Lurking only a point behind are Atletico Madrid and Sevilla – not exactly surprising teams either. Atletico has had immense issues scoring goals, but their defense is rock solid again. To complete the top five in La Liga is Real Sociedad, so there's not a single surprise at the top.
The usual mid-table clubs Celta Vigo, Espanyol and Leganes have fallen to the bottom of the table, while the likes of Mallorca, Valladolid and especially Granada have escaped the relegation battle completely. All three relegation zone teams have less than 10 points and the difference to 17th place is four points. Needless to say, the direction needs to change fast or we'll have some stunning relegations this season.
Dafabet offers, Saturday Nov 23
Leganes vs Barcelona (1×2): 7.00 – 4.40 – 1.45
Granada vs Atletico Madrid (1×2): 4.35 – 3.15 – 1.95
Real Madrid vs Real Sociedad (1×2): 1.41 – 5.00 – 6.70
It has been a reign of Juventus in Italian Serie A for almost a decade and surely they're still on top of the league. But this time it seems there's a viable challenger in Inter Milan, while the other former contenders have struggled. Usually Juventus has been able to run away early on because the challengers have eaten each other out, but perhaps this time Inter will keep on pushing. Juventus has 32 points and Inter follows with 31, while Lazio and Cagliari are already seven points behind at 24. Atalanta and Roma have fallen to 22 poitns and Napoli struggles seventh with 19. It looks like a two horse race in Italy – maybe we'll finally have a new winner!
At the bottom Brescia and SPAL are exactly where they were expected to be, but the fall of Sampdoria has been fast and furious. They should've been top 10 team but it hasn't worked out for them so far. One win is enough to climb out of the zone though, so there's no need to throw in the towel yet.
Dafabet offers, Saturday Nov 23
Atalanta vs Juventus (1×2): 2.78 – 3.60 – 2.36
AC Milan vs Napoli (1×2): 2.99 – 3.50 – 2.28
Torino vs Inter Milan (1×2): 4.15 – 3.60 – 1.84

Share this story
Leave a comment