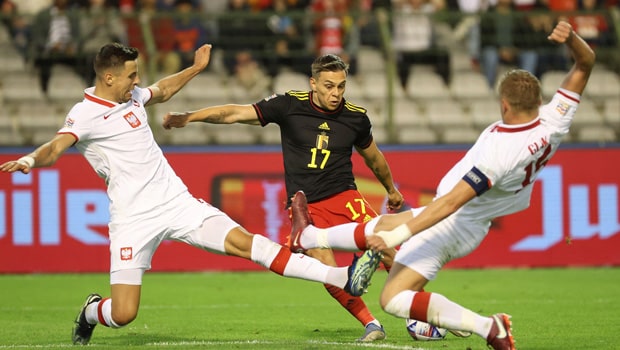 Arsenal dropped points for the second consecutive weekend in a row in the Premier League to give the Premier League top-four rivals an opportunity to catch up and blow the Premier League title race open.
The Gunners were beaten 1-0 at Goodison Park by Everton last weekend, and they needed to beat Brentford at home to take advantage of Manchester City's loss to Tottenham.
However, the reverse was the case as Arsenal, despite taking a second-half lead thanks to a Leandro Trossard strike, could not hold on for the win that Ivan Toney tucked home late in the second half to force a 1-1 draw.
Even though Arsenal managed to extend their lead at the top of the table to a six points gap, Manchester City cut it to a 3-point lead, with both sides set to clash next Wednesday.
Manchester City faced Aston Villa at Etihad, and a 3-0 first-half lead set them on to a victory that saw them overtake rivals Manchester United who had beaten Leeds United 2-0 earlier on Sunday.
Marcus Rashford and Alejandro Garnacho were on hand to help the Red Devils ensure they beat the Elland Road side in their second meeting in five days after their 2-2 draw at Old Trafford during the week.
Manchester United boss Erik Ten Hag described it as a hectic game as Manchester United prepares for a UEFA Europa League game against Barcelona during the week.
"It was a hectic game, which you expect. At the start, we were not calm enough, we made bad decisions on the ball and were not calm enough on the ball, too hectic, and after the subs, we were a little calmer, we dictated the game a bit more." Ten Hag said.
Manchester United are third on the table with six points behind league leaders Arsenal who lead Manchester City with three points in second.
Leave a comment