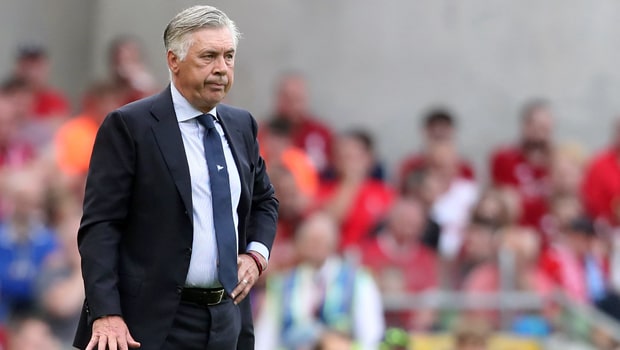 Real Madrid manager Carlo Ancelotti has stated that his team will not underestimate the Saudi Arabian side Al Hilal in the final of the FIFA Club World Cup in Morocco on Sunday.
The Spanish champions dispatched African Giants Al Ahly in a 4-1 victory in the semi-finals of the competition and are well-placed to win their fifth title of the tournament.
Despite missing Karim Benzema and Thibaut Courtois, Los Blancos had no problem scoring four times, but Carlo Ancelotti is not carried away.
"We're up against a team that won the semi-final by playing well and deserved to be in the final. We have to respect this team. They've got good players and play well collectively. They'll be excited to play in the final, and so will we. We have to prepare well for the match, provide clear instructions to the players and devise a good game plan. We have players who can handle this type of pressure extremely well." Ancelotti said.
Karim Benzema and Thibaut Courtois were both left behind due to injuries, but reports indicate that they may travel to Morocco to join the team for the final. Al Hilal defeated Brazilian side Flamengo 3-2 in 90 minutes.
Real Madrid are the most successful team after the club World Cup having won the competition four times previously, although their last title came in 2018.
Los Blancos would hope that your time away at the competition would positively impact the rest of the season that has seen them lag 8 points behind Barcelona, who top the La Liga table. The Blaugrana themselves will face Villarreal away from home this weekend and hope to continue their winning streak.
REAL MADRID SQUAD LIST
Goalkeepers: Lunin, Luis López and Cañizares.
Defenders: Carvajal, Alaba, Vallejo, Nacho, Odriozola, Rüdiger and Marvel.
Midfielders: Kroos, Modrić, Camavinga, Valverde, Tchouameni, D. Ceballos, Mario Martín and Arribas.
Attackers: Asensio, Vini Jr., Rodrygo, and Mariano.
Leave a comment