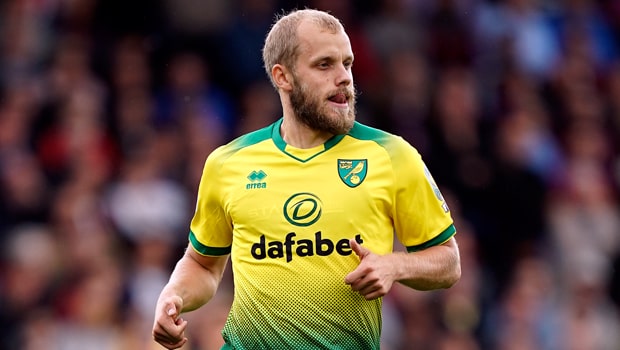 English Premier League is through to round eight in October and it is time to vote for the Premier League Player of the Month for September. Last month it was Dafabet-sponsored Norwich City's striker Teemu Pukki winning the accolade after a magical month of August, where the Finnish forward scored five goals in four games, including a hat-trick against Newcastle.
This month's nominees include two defenders, three strikers and three midfielders –albeit the positions are more fluid nowadays and whether or not the likes of Riyad Mahrez are forwards or midfielders is debatable. Manchester City sees two players featured in the list of nominees, while other five represent different clubs.
Here are the Player of the Month nominees for September 2019:
Defenders                                        Midfielders                                 Forwards
Trent Alexander-Arnold (LIV)           Kevin De Bruyne (MCI)                Pierre-Emerick Aubameyang (ARS)
Ricardo Pereira (LEI)                       Riyad Mahrez (MCI)                    Son Heung-Min (TOT)
John McGinn (AVL)                         Callum Wilson (BOU)
If history is something to rely on, the goal-scoring forwards are the most likely candidates to win the Player of the Mont. This time around the competition is especially close, with some amazing performances from the strikers in particular – albeit Kevin De Bruyne added three assists to his total season tally of eight and scored a wonderful goal in the 8-0 trashing of Watford.
Arsenal's Gabonese forward Pierre-Emerick Aubameyang is likely the frontrunner this month, after scoring five goals in four games for the up-and-coming Arsenal team. After a sluggish start, both Aubameyang and Arsenal are improving: Arsenal with six points in four tough games and Aubameyang banging in three more goals than in August.
Bournemouth's talisman Callum Wilson scored in each of their September fixtures, with a double against Everton. Bournemouth are clinging to their top half place and Wilson is the biggest reason they've done so well. Four goals in three games for a smallish club against tough opponents might earn Callum Wilson the award.
While goals are appreciated more than anything, Spurs forward Son Heung-min can do it all. He scored twice and added two helpers in four September fixtures and helped his struggling team to all-important wins over Crystal Palace and Southampton. Things might be looking up for Spurs, with Son in excellent form.
However excellent players and great performances we saw from the other candidates, it's hard to fathom them rising above the aforementioned goal-scoring machines and overall prolific attacking players. John McGinn of Aston Villa scored twice in three games, but Villa has not impressed otherwise. Riyad Mahrez banged in two free-kicks, but was not even the best player of his team in those matches. And defenders are, admittedly, always undervalued in these votes so it's highly unlikely for Trent Alexander-Arnold with one goal from a free-kick or Ricardo Pereira with two goals to beat the more hyped forwards.
Dafabet offers
English Premier League Top Goalscorer
Sergio Agüero                   4.00
Harry Kane                       4.50
P.-E. Aubameyang           6.00
Mohamed Salah               7.00
Raheem Sterling               7.50
Callum Wilson                36.00
Leave a comment