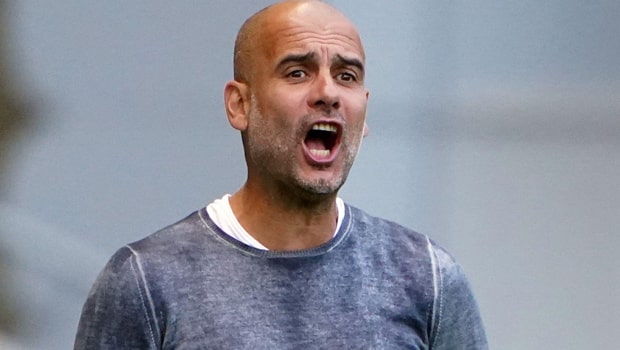 Manchester City manager Pep Guardiola on Wednesday stated his target of winning the UEFA Champions League before leaving Manchester City.
The Spanish manager has won almost everything with the Premier League side, but the UEFA Champions League remains elusive. During the FIFA World Cup break, Pep Guardiola signed a contract extension with the Premier League champions.
While giving an interview as players prepare to return for club football, Guardiola stated that the UEFA Champions League is still one thing that would make his time at Manchester a complete one.
"It's not the only one, but I admit it's the trophy we want, and my period here will not be complete if we don't win it. I will do everything in the time we have together, but I'd say the same before. It's the trophy we don't have, and we'll try to do it. I have the feeling they'll get it sooner or later." Guardiola said.
Guardiola had led Manchester City to the UEFA Champions League final once, in 2021, when they lost to Chelsea in the final, and a semifinal finish last season when they were dramatically knocked out by Real Madrid in the semifinal second leg.
Pep's new contract will see him stay at the club till 2025; if he completes the contract obligation, he will have spent nine years in charge of Manchester City, having joined in 2016.
Since 2016, Guardiola has led Manchester City to nine major silverware, including four Premier League titles, four EFL Cups, and a single FA Cup.
Meanwhile, Manchester City still stands a chance of getting the Premier League and the UEFA Champions League this season after they were drawn alongside RB Leipzig in the round of sixteen. They sit five points behind Arsenal in the Premier League title race.
Leave a comment