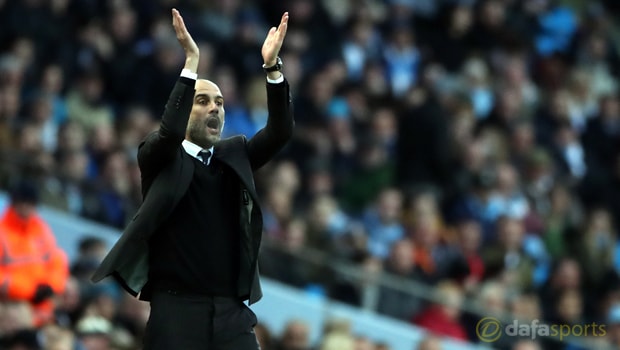 Manager Pep Guardiola has admitted that his spell at Manchester City is already his toughest yet as he tries to emulate the success he had at both Bayern Munich and Barcelona.
The Citizens were heavily criticised this week after they were knocked out of the Champions League by Monaco on Wednesday night.
Guardiola's tactics were once again under the spotlight after his team threw away a 5-3 aggregate lead, losing on away goals after 3-1 defeat in the Principality.
City's only hope of a trophy this season now appears to be the FA Cup and they can be backed to win the competition at odds of 3.25.
Wednesday's defeat was the first time Guardiola has failed to guide a team to the Champions League semi-finals and he admits he has plenty of work to do before turning City into a European giant.
He told Sky Sports News HQ: "It will take a longer time to put the team out I want. The other clubs, for many other reasons, were a little bit closer.
Here it will take more time. "That's what I like. It is the first time in my career as a manager when I feel now is the moment. The other ones I was so lucky as a manager.
"Now is the first time I want to help the team, not just in terms of titles – they are important – but the way we play so people say, 'Pep could do that again in a team in England like Manchester City.'
"I love this club and I want to be here for a long, long time. Many, many times how City do it was sooner than Barcelona and Bayern Munich so I am really impressed.
"But in other terms we have something that means we need more time. We need more experience to become a stable team."
Leave a comment