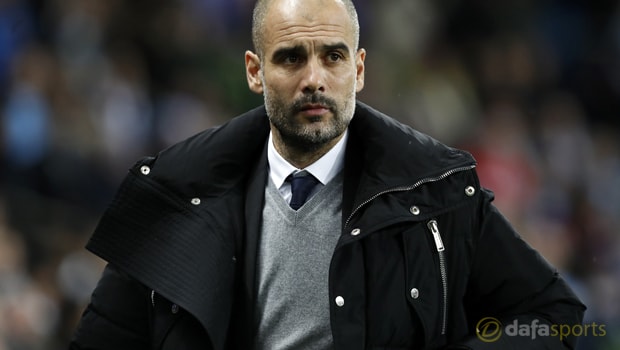 Manchester City are treating every game they play from now until the end of the season as 'must-win' according to manager Pep Guardiola.
City eased past Sunderland 2-0 at the Stadium of Light on Sunday, recording their fourth successive league win and a seventh in eight across all competitions.
The only blight was an FA Cup draw at Huddersfield, which Guardiola's side atoned for by winning the replay comfortably.
With hopes of success still alive in the FA Cup, the Champions League and the Premier League, Guardiola admits that there is no margin for error anymore – but he is happy with how his team is performing right now.
"It's a pity that the distance between Chelsea is so big, but that's true," he said. "I feel we are playing quite well and that's why we are getting results.
"But now, of course, we are in a position when you arrive in March and April, every game if you win, you stay; if you lose, you are out.
"In the Premier League, in the cup, in the Champions League, the players know, we know, the club knows, if we are not able to win the next game, we will be out."
Middlesbrough stand between Man City and the FA Cup semi-finals while the Citizens carry a 5-3 lead into their Champions League last-16 second leg against Monaco.
Guardiola wants his team to focus only on small targets for now, without starting to look towards silverware.
"I have said many times for the last month, we don't think too much about the big targets and the big objectives," he added.
"It's just to try to win the next game. That's the way we have focused for the last month and a half, two months."
Man City are 10.00 to win the Champions League and 4.00 to lift the FA Cup.
Leave a comment