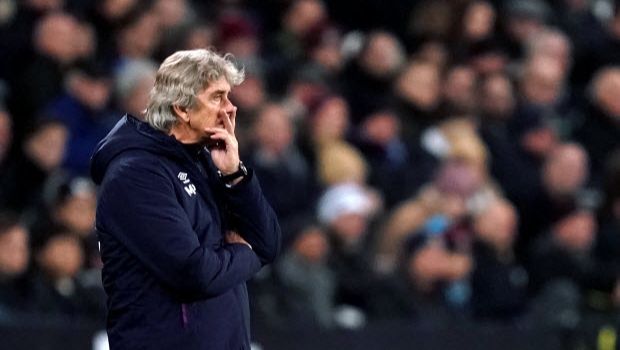 The crazy days of January transfer window have not even begun yet, but the managers have been shown the door more or less frequently in the Premier League.
The latest victim was West Ham United's Chilean boss Manuel Pellegrini, who was let go after his team suffered a 1-2 loss in the hands of second-in-league Leicester on Saturday. Pellegrini joins the crowd of Unai Emery, Mauricio Pochettino, Marco Silva, Quique Flores and Javi Garcia on the dole for unemployed managers.
West Ham had gone on to take the tenth place on Pellegrini's first season and were playing attractive and entertaining form of football – something that the fans had yearned for years.
Hammers spent some cash during Pellegrini's reign as well, bringing in the likes of Sebastien Haller and Pablo Fornals last summer and Felipe Anderson, Issa Diop and Andriy Yarmolenko the year before. Meanwhile the team let go of prolific if flamboyant Marko Arnautovic and tireless but nonchalant Pedro Obiang, as well as fan favorite Chicarito.
While the team was strengthened by Pellegrini's wishes, the squad remained thin and especially weak in the defense and the middle of the field – exactly the positions that the Premier League games are either won or lost. Whether the lack of better transfer policy was due to the ownership, the manager or simply by circumstance, remains a mystery but an obvious downfall to Pellegrini.
If the last season perhaps raised too much confidence, the fall has been hard for the current campaign. Whilst posting one of the easiest fixture lists up to date, Hammers have fallen to the relegation battle. They started off well, but have only won twice in 13 Premier League fixtures.
However, most of the losses have been from close, one goal games such as Pellegrini's final defeat against Leicester and Hammers were able to win both Chelsea and Manchester United. The overall issues seemed to be much more with the squad itself than the manager or the tactics.
The replacement to the Chilean is yet to be announced, but former savior David Moyes' name has been thrown in the air. Last time West Ham was on the brink of relegation, Moyes arrived to save the team and managed to pull them into safety to 13th.
If he is hired, the expectation is exactly that, but moving forward there are more question marks than certainties for West Ham, be it under Moyes or whomever else – if Pellegrini's pedigree was not enough, what is?
Leave a comment