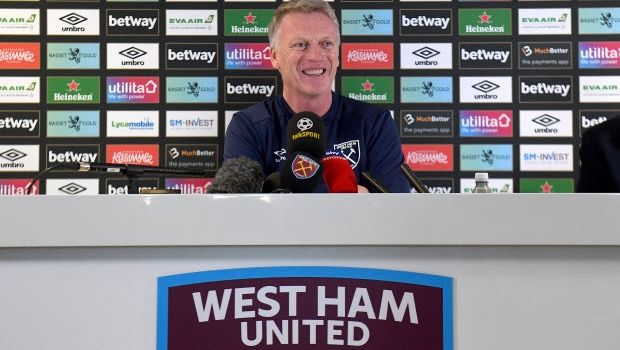 English Premier League side West Ham are once again in a tough spot, nearing the relegation battle despite high hopes to start the season.
Manager Manuel Pellegrini was let go after a defeat to Leicester on Saturday and the club ownership didn't hesitate to name a replacement merely 24 hours later.
The managerial market for a team with West Ham's reputation is thin and dry and the decision to bring in a familiar face David Moyes came as no surprise. The Scot had been without a job since completing his last salvage mission at West Ham in 2018, just before the club let him walk and hired Pellegrini instead. Hammers are currently 17th in the Premier League, one point away from the relegation zone and one game in hand compared to those at the bottom three.
Moyes has made his name in charge of Everton from 2002 to 2013 by keeping the team in contest for the top six despite limited resources and a shoestring budget. He managed Everton for 516 Premier League games and finished with a point average of 1.53 – in comparison, Ole Gunnar Solskjaer at Manchester United has posted 1.56 point average.
The Scot is known to get the most out of limited quality players while tactically his skills have always been put to question. His spell at Manchester United, as a natural follower to Sir Alex Ferguson, was cut short after inheriting a title winning team but not being able to repeat similar success in his little less than two seasons in charge.
In the hindsight, his time at Manchester United was not as catastrophic as the picture painted might seem and managers following Moyes have not been any more successful in retaining Sir Alex's achievements.
Moyes' last stint at West Ham finished on a positive note as he pulled the team out of the relegation trouble and into the final position of 13. That time he had remarkably more time though, as Slaven Bilic was sacked early November. Moyes' record is not too attractive despite achieving the needed results: the manager scored a point average of 1.19 with nine wins and ten draws in his 31 games in charge.
West Ham will take on Bournemouth on New Years Day at Olympic Stadium and Moyes will already be in the dugout.
Leave a comment