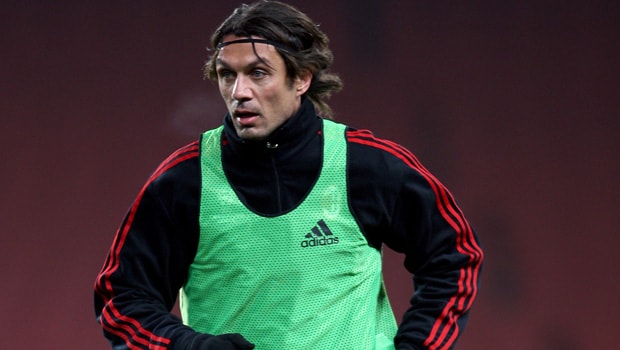 It is no longer news that football icon Diego Maradona has passed away. The 1986 world cup winner has been getting a lot of tributes.
Maradona gave up the ghost after suffering a cardiac arrest in his home while recovering from brain surgery.
Former AC Milan defender Paolo Maldini is one of the players that have to play against the legendary footballer. Maldini revealed that he felt ashamed and had to apologise to him after seeing their clips together.
Maldini is a good tackler, and Maradona seems to be one of the players who suffered from his marking.
Speaking of his speed, Maldini said he was always late on him but had to stop him from outshining him in one way or the other.
But Maradona will be remembered for leading Napoli to two Serie A titles they have ever won. The club is even thinking of renaming San Paolo Stadium after him.
Since he departed from the Pertonopei, the club has never been the same again as they struggled to win Serie A. Their best finish has been a second-place finish under former manager Maurizio Sarri.
Maldini and Maradon shared some of the greatest Scudetto races in Serie A history as the titles were shared between both clubs in the late 1980s and early 1990s.
While noting that it was an impossible task to mark Maradona during their playing days, Maldini said he couldn't catch him but had to commit horrible fouls against him.
Maldini told Telefoot in France that he could see the fouls committed against him when the clips were shown to him at the Serie A Hall of Fame awards.
While noting that the 1986 world cup winner was very quick during his days, he noted that he was kicked to pieces throughout his career.
Leave a comment