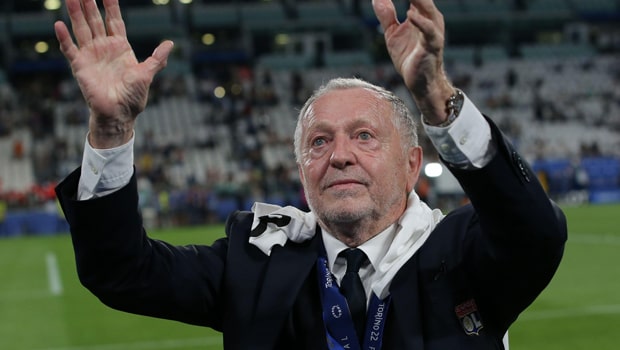 American investment company Eagle Football Holding has taken over the ownership of Olympique Lyon.
With this move, the firm has added to a growing international portfolio.
The Ligue 1 club announced the takeover on Monday in a press release.
With stakes in Crystal Palace of the English Premier League, Botafogo in Brazil, and RWD Mollenbeek in Belgium, the holding company will be making a huge statement soon.
This firm is controlled by technology entrepreneur John Textor, who wrapped up the deal, estimated to be worth more than 800 million euros ($850 million).
According to reports, the process of the takeover was completed after more than six months of negotiations.
Lyon president Jean-Michel Aulas said in June that the two sides had shaken hands on a deal.
Textor was quoted by OL, the holding company that owns Olympique Lyonnais, in a statement after the close of the Paris stock exchange.
This means Aulas has relinquished his ownership of the club he has controlled since 1987.
Aulas won't be going out immediately, as the statement said that 73-year-old "will retain the operational presidency of Olympique Lyonnais for at least three years and will remain surrounded by his team."
Since winning seven consecutive Ligue 1 titles from 2001-8, Lyon has struggled to keep up since Paris Saint-Germain was acquired by Qatari investors in 2006.
Lyon currently occupies the eighth spot in Ligue 1 table.
Coach Laurent Blanc, who took over in early October, had asked the club to spend on new players after a lackluster friendly draw against Ligue 2 Sochaux on Saturday.
Unlike the male team, the women's team have won the French league in 15 of the last 16 seasons. Their run was interrupted by PSG in 2021. They also won eight European titles in that span.
Leave a comment