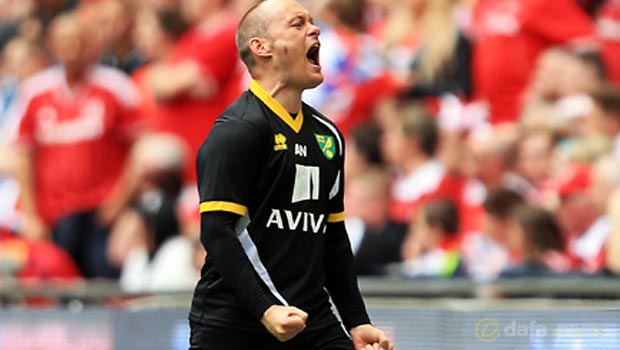 Norwich manager Alex Neil insists every game in the Premier League next season is "winnable", while stressing the importance of making a "good start".
Neil took charge of the Canaries – who are priced at 2.10 to be relegated from the Premier League – in January last term following on from the dismissal of Neil Adams.
The 34-year-old helped to guide the Norfolk outfit into the top six and secured promotion after breezing past Middlesbrough in the Championship play-off final.
The former Hamilton boss admitted he is about to embark on the biggest test of his career to date, but believes he has a squad capable of retaining their top flight status.
The Premier League fixtures for the 2015-16 campaign were released on Wednesday and Norwich are set to kick off against Crystal Palace at Carrow Road.
The Scot feels the schedule has been kind and insists he hasn't spotted any tricky patches, which could see Norwich slip into a poor run of form.
Neil said: "I wouldn't say that there is one period I look at and think 'that's a concern', even though if you are not performing well in the Premier League then it is all going to be a concern.
"If you are doing your job properly, you are prepared and you are functioning well, then any game is winnable.
"We have just got to go into any game full of confidence and try to do as best we can.
"We are really looking forward to it, and hopefully we can get off to a good start."
Leave a comment