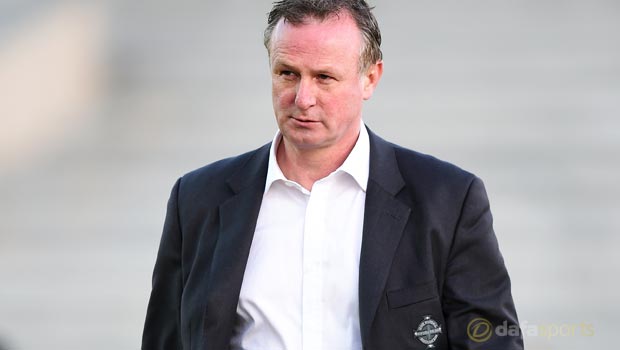 Northern Ireland manager Michael O'Neill admits he is glad his team have a 'safety net' ahead of their vital European Championship qualifier against Hungary at Windsor Park.
Victory over the Faroe Islands in Torshavn on Friday night for Northern Ireland, coupled with a stalemate between Hungary and Romania in Budapest, means O'Neill's team sit proudly on top of Group F with three games remaining.
Victory over Hungary in Belfast would see Northern Ireland book their spot in France next summer, ending a 29-year wait for an appearance at a major tournament finals.
With games against Finland and Greece to come next month, O'Neill knows defeat would not be the end of the world but he is keen to grab the opportunity in front of a packed house.
"It's a great scenario to be playing for qualification in our home stadium. The pleasing aspect of it is we do have a little bit of a safety net there as well. A lot of people talked about this as a must win and a pivotal game – it really isn't," said O'Neill.
"We can go into that game and do everything possible to win that group. We're top and I just think the players will respond. "
Northern Ireland last appeared in a major international tournament in the World Cup in Mexico in 1986 and O'Neill knows just how special it would be to end that long absence. He thinks his squad is ready to achieve their goal.
"It is long overdue," O'Neill said.
"This group has really developed over the past couple of years and it would be a magnificent achievement. The prize is so great that the players' response has been just superb."
Northern Ireland are 2.50 to defeat Hungary. The visitors are 3.00 with the draw 3.10 in Belfast.
Leave a comment