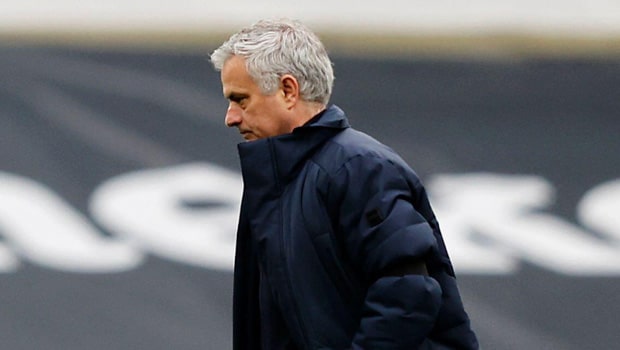 After suffering three losses against Inter Milan, AS Roma coach Jose Mourinho is aiming to secure his first career win against the Nerazzurri.
Inter will welcome Mourinho's Gialorossi to the San Siro Stadium in a Serie A clash.
Roma is going into this clash on the back of a good start to the season that has seen them win games this season.
Mourinho has put himself in the place of history for Inter Milan. The former Chelsea coach is the first manager to secure a Champions League win for the Nerazzurri. He was the hero of Inter's treble-winning campaign a decade ago.
As he is hoping to pick up his first career win against the Nerazzurri with Roma, Mourinho is indeed hungry for it.
In just two years (2008 to 2010 )with Inter Milan, the Portuguese guided the team to two Scudetti, a Coppa Italia, a Supercoppa Italiana, and a Champions League title.
He made Inter become the first Italian side to ever win the Treble in the 2009-10 season. Thus, he will forever remain in the heart of the club.
In his three meetings with Inter, Mourinho's Roma lost last season, with results being 3-0 and 3-1 in the league and 2-0 in the Coppa Italia.
Since the Giallorossi have started the season fairly well under him, Mourinho will be hoping to finally taste victory against his former club this weekend.
Romelu Lukaku is expected to be out of action after being injured for almost a month.
Although the Belgian have been training separately from the squad, the lanky striker is on the way to recovering. At least this will be a relief for Mourinho.
But he needs to be wary of Lautaro Martinez, who could still cause some damage to the defense kine of Gialorossi.
Leave a comment