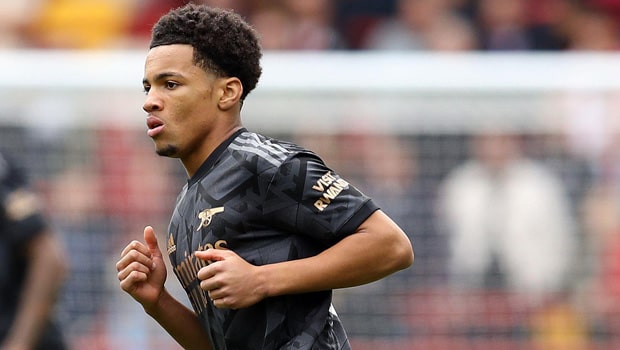 During Arsenal's 3-0 win over Brentford, Gunner boss Mikel Arteta gave 15-year-old Ethan Nwaneri the chance to make his Premier League debut. This makes him the youngest player in the history of English football to play in the Premier.
Nwaneri showed a spectacular performance and proved why Arteta selected him to debut at such a young age.
But Nwaneri's debut has raised some controversy; as for former Liverpool Danny Murphy, this debut may backfire for the club.
In conversation with talkSPORT, Murphy said. "I'm not convinced that it's the best move for a young player; I'm really not.
"He's obviously a super talent and doing well in training and impressing everyone, but surely they've got other 18, 19, 20-year-olds who are further ahead in their development and could have got on the bench.
"I probably think it's trying to keep a young superstar happy, which is what managers do, I get that, but I would be more concerned with what that can do.
"You can elevate a 15 or 16-year-old to a position that becomes very difficult for them to cope with mentally because they're already becoming a superstar. I imagine his Instagram of him went up by about 300,000 followers in a day!
"Very few players at 17, let alone 15, burst onto the Premier League scene and do what Wayne Rooney or Michael Owen did.
"I think that you have to be really careful because you're putting them in a position where if he comes on as a sub a few times for Arsenal, he's going to become famous overnight."
Leave a comment