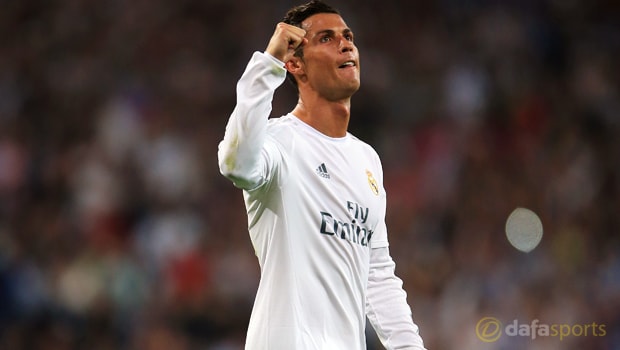 Cristiano Ronaldo says money is not the motivation at this stage in his career amid speculation about a move to China.
Ronaldo's agent Jorge Mendes has said an unnamed Chinese club were willing to pay Real Madrid a transfer fee of €300million and give the 31-year-old an annual wage of more than €100million.
Mendes say it would be 'impossible' for Ronaldo to accept the move to China.
The Portuguese meanwhile was asked about being the world's best-paid footballer in an interview on Egyptian TV channel On TV.
He said: "In my job I try to be the best, and I work for that. "So this is important for me, to be the No. 1, the most valued player.
But this is not my motivation. My motivation is to play football, to be the best, and this is what I try to do.
I'm looking to money only as a means to become comfortable and independent after I finish football."
Ronaldo recently signed a new deal with the European champions that secures his future at the Bernabeu until 2021, by which time he will be 36.
He says maintaining high levels on the field of play are the key to his motivation at this point and that his new contract will drive to keep performing.
My target is to maintain, I have a few years more to play football," he said. "For me it is unbelievable, I feel very proud for that.
"And of course it will give me more motivation to continue working hard. My job to maintain my level and to do what I like to do. I am so happy."
Real Madrid are 5.50 to win the Champions League this season.
Leave a comment