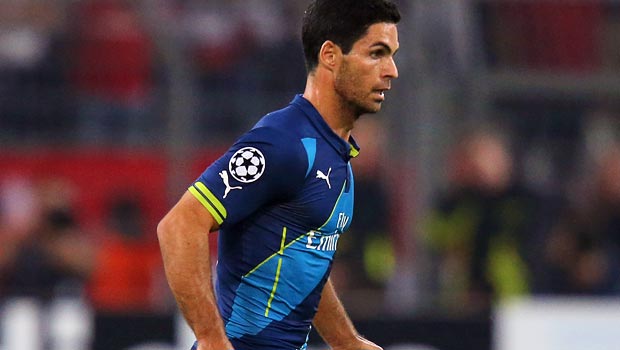 Mikel Arteta has told his Arsenal colleagues they need to make huge improvements to have any chance of succeeding this season.
The Gunners were massively outclassed in their opening game in the Champions League on Tuesday, as they went down 2-0 to a rampant Borussia Dortmund side that could have scored more goals.
However, with Galatasaray and Anderlecht the other teams in Group D, they should still qualify which is reflected in the betting with the Gunners currently priced at 1.22 behind favourites Dortmund who are 1.04.
It seems that Arsene Wenger's men are still being plagued by the issues that have hampered them so many times before, with their forwards missing key chances which are then compounded by lapses of concentration at the back.
The Gunners do have the chance to react quickly at the weekend when they go up against Aston Villa in game they are 1.80 to win, with Paul Lambert's team 4.57 and the draw 3.38.
Arteta, who took over as captain in the summer following the departure of Thomas Vermaelen to Barcelona, knows his side needs to massively improve if they are to get anything from this season, starting on Saturday at Villa Park.
"If you make the mistakes that we did, against top sides, we know that there is no chance to win the Champions League," he told reporters. "We encouraged them to do that by giving the ball away so many times in very difficult positions. They exploit the spaces very well and they put us under pressure.
"We have to react. We have to analyse what we have done wrong and try to improve. That is the best thing, another game to try to react and improve."
Leave a comment