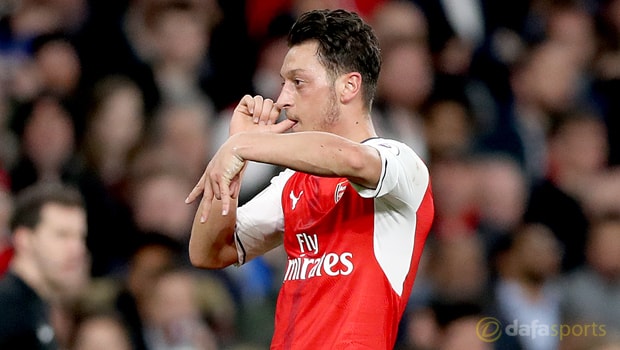 Arsenal playmaker Mesut Oil insists he will decide his own future once he knows what manager Arsene Wenger is doing next season.
The Germany international admits he has a "super understanding" with the Gunners coach since his move from Real Madrid in 2013.
The former Werder Bremen star is out of contract next summer and he is thought to be weighing up his options after being criticised once again this season.
Wenger's future is also up in the air with the club seven points behind fourth-placed Manchester City, and are currently priced at 3.50 to finish in the top four.
With an unpredictable summer expected, Ozil has now revealed Wenger's decision will have serious implications on his own.
"It's not just important for me but for the whole club," Ozil told The Mail on Sunday.
"It's important to know if he stays or if he goes.
We need to think towards next season. "He's very important. In my career I've always made decisions not just because of clubs but managers, too.
As a footballer, it's important to have the manager's trust and believe they can develop you.
"When I went from Madrid to Arsenal, I came for him because I told him at the time he'd be my first option.
That was the case. We still have a super understanding today.
"I have his trust, he's a superb coach. He's been successful for many years, he's been here for 20 years and has always managed to get Arsenal to reach the Champions League, making Arsenal a big club. He deserves to be shown respect."
Leave a comment