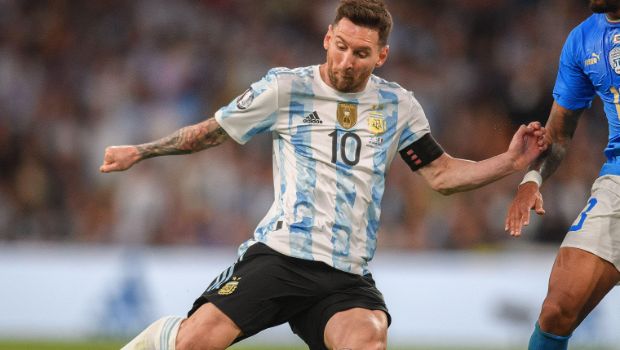 Argentina legend Lionel Messi has revealed that his next destination is American side Inter Miami after his exit from French champions Paris St-Germain.
Although it was not surprising, this is among the offers for the 35-year-old as there was a more lucrative offer from Saudi Arabian side Al-Hilal.
Meanwhile, a return to Barcelona became impossible because of Financial Fair Play (FFP) limitations.
Speaking with newspapers Diario Sport and Mundo Deportivo, the world cup winner said his decision to Miami was because he didn't want to join another European side aside Barcelona.
Speaking further, he said he intended to go to Barca after leading Argentina to world cup success. Still, since it was impossible, it was time to go to MLS to live football differently, enjoy his daily life more with the same responsibility and desire to win, and do things well but with more calm.
The ex-Barcelona forward couldn't return to the team he love after being unable to keep him in 2021, leading to a tearful news conference as he left the Nou Camp and signed for PSG.
Messi, excited about returning to Barca, said he didn't want to be in a tight situation again, having experienced what he experienced and the exit at the Catalan club.
"I heard that they had to sell players or lower players' salaries, and the truth is that I didn't want to go through that, nor take charge of obtaining something that had to do with all that."
According to reports, the deal that will take Messi to the US includes collaboration with brands like Adidas and Apple.
The seven-time Ballon d'Or winner is expected to win it later this year after World Cup success.
With this move completed, it will be the first time Barcelona icon Messi will play outside of Europe.
Leave a comment