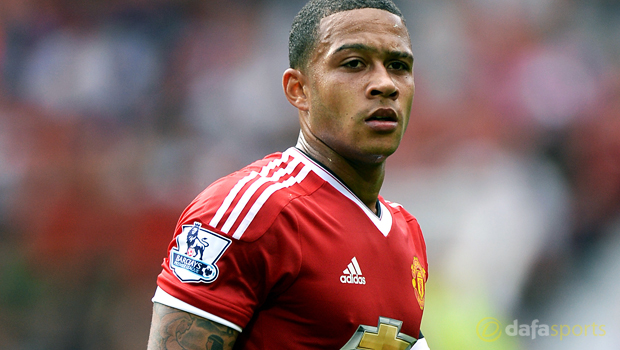 Manchester United winger Memphis Depay says he is working hard in training to show his worth to Louis van Gaal and he denies accusations that he is not a team player.
The Dutch star made a big money move to Old Trafford from PSV Eindhoven in the summer and, having initially hit the ground running, he has found life tough at Manchester United.
Depay started every one of Man United's league games up until the defeat to Arsenal at the Emirates in early October.
United lost that game 3-0 and having been hauled off at half time, Depay's only subsequent start came in the Capital One Cup defeat to Middlesbrough.
As well as being left out, Depay has been forced to deal with van Gaal's suggestion that he is worried the player might not be able to adapt to his philosophy at the club.
Netherlands coach Danny Blind meanwhile was recently quoted as saying Depay is not always a team player.
The 21-year-old has denied that accusation and insists he is putting his head down and working hard behind the scenes to make a success of himself at Old Trafford.
"I think I'm a team player and the other players in the team also think that. I don't think I'm in a difficult path of my career as the media talk, but I just think my form isn't very good right now.
"I'm still working hard. Just because I don't show the exact form that I showed at the World Cup or last year, it doesn't mean I don't work hard," he said.
He remains confident he will prove his worth to van Gaal when he gets the chance.
"Of course, it's difficult when you're on the bench but it's going better right now. If I get my chance to play, I will take it," he added.
Man United are 1.91 to win their next game away at Watford on November 21st while they are 7.00 to win the Premier League this season.
Leave a comment