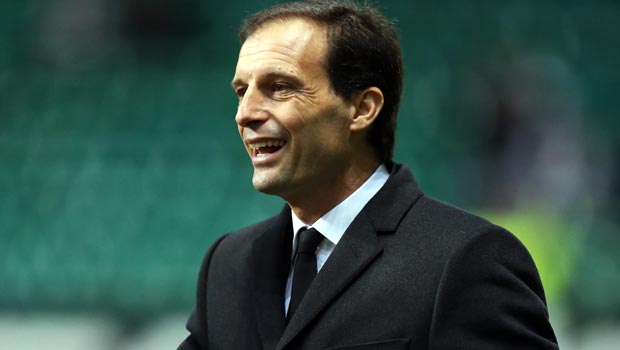 New Juventus coach Massimiliano Allegri insists that he has a strong relationship with veteran midfielder Andrea Pirlo despite rumours of a fall out during their time at AC Milan.
Allegri was unveiled as the new boss of the Turin-based outfit on Wednesday following the departure of former manager Antonio Conte on Tuesday by mutual consent.
Conte guided the Serie A outfit to three successive league titles during his time with the Old Lady, leaving Allegri with a tall order to try and match as he embarks on his first role since leaving the San Siro earlier this year.
It was reported that Pirlo and Allegri have endured a difficult relationship since the midfielder opted to leave Milan in 2011.
The Italy international argued that he was being overlooked far too often with the likes of Massimo Ambrosini and Mark van Bommel preferred ahead of him.
The classy midfielder agreed a deal with Juventus helping them to claim three titles and earning the captain's armband.
However, the duo are set to be reunited next season and Allegri insists that their relationship is fine and will not cause any problems.
Allegri said: "I have always enjoyed a great relationship with him.
"Andrea was, and still is a champion. When he was at Milan with me, he went through that season which wasn't particularly lucky for him considering that it was plagued with injuries. But, in fact, he always played when he was fit.
"Unfortunately, in football sometimes you think that things might go one way but eventually they take an unexpected turn or head in another direction. As I have explained a thousand times, in the end it just happened. The club, Andrea and I met and he decided to join Juventus and now I am lucky enough to link up with him again after three years."
Leave a comment