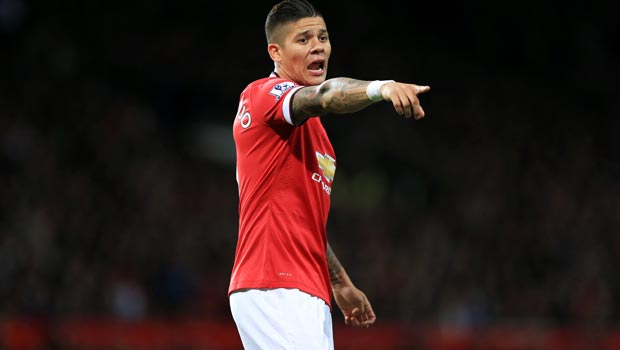 Manchester United defender Marcos Rojo feared his move to the north west of England in the summer was never going to materialise.
The left-back, who played a major role in helping Argentina to the World Cup final in the summer, has admitted he went on strike with former club Sporting Lisbon because he feared any potential dream move to Manchester would not come about.
He said: "I could not think of anything else. I would call my agent every day, but when it seemed the transfer would not happen then I refused to work with Sporting."
The 24-year-old had set his heart on the move to England and felt such drastic measures were required as the Portuguese giants were reluctant to lose one of their prize assets.
However the Estudiantes youngster was convinced by another fellow Argentinian who also represented the 20-time champions of England, Juan Sebastian Veron, to return to the Sportinguistas and fulfil his contractual obligations.
He stated: "Veron called me one day when I had refused to train with Sporting and said 'Do not be stubborn. If Manchester United wants a player then they will not let you escape."
The former Spartak Moscow player finally completed his £16million move to Louis van Gaal's side in August and despite currently being ruled out with a shoulder injury, he has been overwhelmed by the reception he has already received.
He went on to say: "I could not believe the welcome I received in Manchester."
Despite the left sided player's enthusiasm, United have endured their worst start to as season since 1986 and are 51.00 to close the current 13 point gap between themselves and current leaders Chelsea and win the title.
Leave a comment