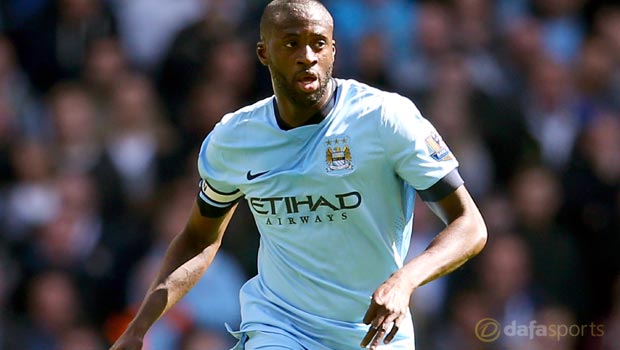 Yaya Toure says he will not stay at Manchester City just to pick up his wages and has suggested he could move on in search of a fresh challenge.
Just like Manchester City, Toure has endured a difficult campaign and there have been suggestions he could leave in the summer as part of a big clear out at the Etihad Stadium.
Former City boss Roberto Mancini is keen to take him to Inter Milan in the summer and Toure admits he is open to the idea of a fresh challenge elsewhere.
One thing is for certain, Toure says he will not stay at City just to pick up a bumper pay packet.
"No amount of wages will make me stay at a club if I feel that I no longer belong there or if no challenge exists for me," he said.
"It would be unjust on my part. There comes a moment where numbers don't stop us, it goes beyond that, even if the English press seem more interested in the numbers than the sport itself.
"For the future, I don't know more than you do, because I will always go where I am offered new challenges. That is in my nature."
City have fallen well off the pace in the race for the Premier League title and are priced at 701.00, but Toure says as long as he is at the Etihad Stadium, he will continue to fight.
"When I arrived at City, Pellegrini was not the coach. Just like the players, managers arrive and leave. As I have said before, I owe it to the City fans to fight until the end of my career at this club.
"My decisions will not be affected by changes in management, but more by the challenges that will be offered to me."
Leave a comment