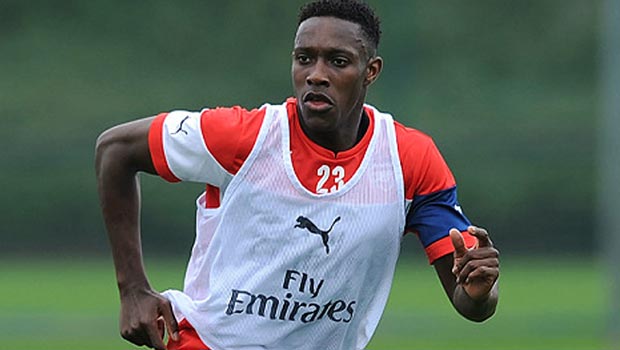 Arsenal have spent £16m on a striker who does not score enough goals, that's the assessment of Manchester United boss Louis van Gaal on Danny Welbeck.
The Dutch manager sold Welbeck to the Gunners at the end of the summer transfer window and has now revealed he does not rate the England international.
Van Gaal, who has signed Radamel Falcao on loan from Monaco as a big-name replacement, said: "He played three seasons for the first team, but he doesn't have the record of Robin van Persie or Wayne Rooney. And that is the standard.
"That is why we let him go, because of Falcao, but also to allow the youngsters to fit in. That is the policy. That is why I am here.
"We let 14 players go, we have only brought six players in. That means there are many positions vacant, they are vacant for the youth.
"I have already used a lot of youngsters in the season and pre-season, so I am always willing to give young players chances – but they have to take the chances.
"The possibility is there. All the youngsters have to know that."
Welbeck was often played out wide by former United managers Sir Alex Ferguson and David Moyes, but he did score both of England's goals in England's 2-0 Euro 2016 qualifier win against Switzerland in Basel on Monday night.
The 23-year-old will now head into Arsenal's home clash against Manchester City full of confidence as he looks to make his debut for the north Londoners.
Arsene Wenger's men have made a slow start to the new Premier League season with two draws in their first three games.
The Gunners beat City 3-0 in the Community Shield at Wembley on August 10 thanks to goals from Santi Cazorla, Aaron Ramsey and Olivier Giroud.
Leave a comment