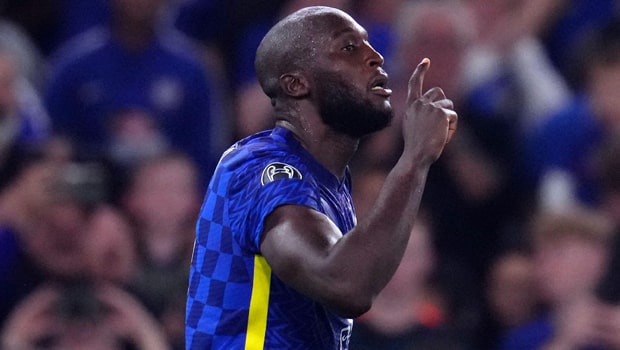 On loan, Inter Milan striker Romelu Lukaku wants to return to the team permanently.
After completing a €113m move to Stamford Bridge in the summer of 2021, the lanky striker, in an interview with Sky Sports Italia, stated that he sees his long-term future with Nerazzurri.
Before a solid return to the Premier League after a positive period in Lombardy, the Belgian striker had been an important part of the team that helped Inter win the scudetto after a decade.
Unfortunately for Lukaku and Chelsea, things did not go to plan, and he returned to Inter last summer on an €8m loan deal that didn't include a buy-out option.
After the move allowed him to re-discover his confidence, Lukaku pointed out that he had done a great job with the coach and the trainers, and the team was doing well.
We have a lot of desire, and I do too. We must keep working and prepare well for the game against Napoli and the rest of the season."
Expressing his satisfaction on his return to the Serie A, the Belgian aims to work hard with the trainers and with teammates and coach. What's left for him is a response on the pitch.
Reflecting on the talks between Inter and Chelsea that saw him return to Serie A, he revealed that he had a good chat with the Chelsea owner about what had happened and his relationship with former Chelsea boss Thomas Tuchel.
While noting that nothing has changed in the team, Lukaku said his teammates are always ready to attack.
Now that he is back, Lukaku, whose contract with Inter expires in the summer, hopes to stay in the future.
Speaking ahead to the upcoming Serie A clash with Napoli, he lauded Luciano Spalletti for doing a great job with the team.
While noting that Napoli is in good form, he lauded Victor Osimhen for scoring many goals.
"Osimhen is strong. Right now, he is the best striker. We have to be honest. He is strong, and he is doing well for Napoli. They are first in the table. We have respect, but not fear."
Leave a comment