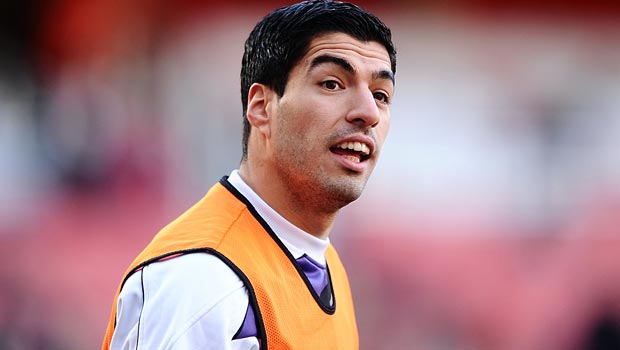 Barcelona manager Luis Enrique has confirmed that Luis Suarez will 'get a few minutes' in a friendly against Mexican champions Club Leon on Monday.
The former Liverpool striker was banned from all footballing activity after biting Italy defender Giorgio Chiellini at the World Cup in Brazil, however, the Uruguayan can now train and play non-competitively for the Catalans.
Suarez did launch an appeal which was heard by the Court of Arbitration for Sport last week to have the ban reduced to two months but, despite not getting a reduction, the forward is now at least able to play some form of football.
The Uruguay international has since had two training sessions with his new Barcelona team-mates, although the 27-year-old has not featured in a game since the clash against Italy on June 24.
Enrique though has now revealed that Suarez is likely to feature in the friendly against Club Leon on Monday.
"He has been working hard when training alone. So I think he can have a few minutes tomorrow in front of the fans."
Barcelona, who are priced at 2.10 to win the league, begin their La Liga campaign with a home fixture against Elche next Sunday, with an away tie at Villarreal the following fixture.
Suarez is likely to make his competitive debut for the Catalans in the highly-anticipated encounter against Real Madrid on October 25 when the four month ban comes to an end.
The latter are the current favourites at 1.85 for the title and Carlo Ancelotti's side open up their season with a home clash against Cordoba.
Leave a comment