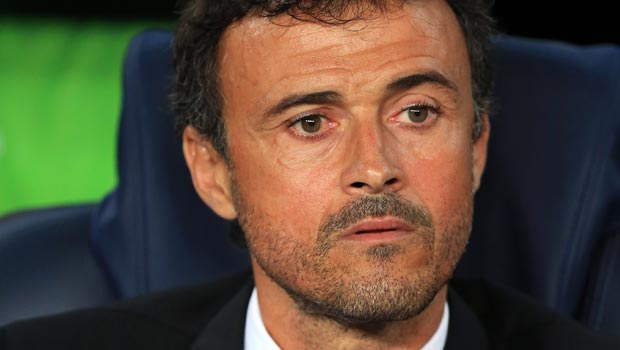 Barcelona boss Luis Enrique believes Saturday's 3-1 defeat to arch rivals Real Madrid will benefit his side as it will serve as motivation for the rest of the campaign.
Despite taking an early lead in the first El Clasico of the season at the Bernabeu through Neymar, the Blaugrana were outdone by the ruthless counter-attacking skill of their great rivals with Cristiano Ronaldo, Pepe and Karim Benzema all finding the net.
Prior to the clash, Enrique had enjoyed a superb start to life in the Nou Camp hot seat, not conceding a goal as his team won seven of their eight games to move clear at the top of La Liga but with Sevilla now level at the top and Carlo Ancelotti's men just a point behind, they have moved behind Real in the betting to 2.10, with Los Blancos the 1.80 favourites to top the standings.
Having missed out on silverware last season, a summer of transfers mean glory is expected this term and Barca certainly have plenty of opportunities to claim a trophy, with them also 2.50 to win the Copa del Rey and 6.50 to claim the Champions League.
After experiencing his first league defeat on Saturday, Enrique is keen to take the positives from the situation and believes his players will use the pain of their Bernabeu humiliation to spur themselves on later in the campaign.
"If anything, it's renewed our motivation," he told a media conference. "At the end of the day, we are joint leaders after nine games and for me it's much more important to be top of the league than to have beaten Real Madrid.
"I'd happily settle for getting beaten at the Camp Nou against Madrid, Atletico and anybody else as long as we end up winning the title."
Leave a comment