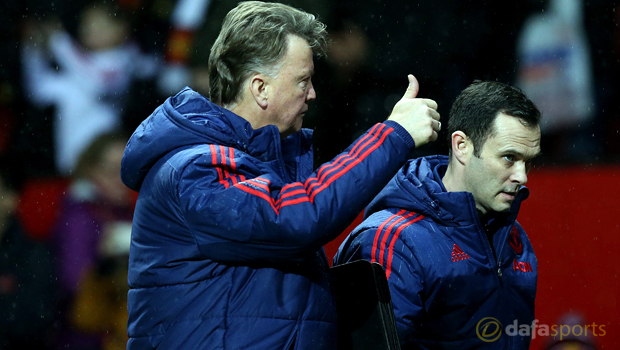 Louis van Gaal believes Manchester United are on the road to recovery following the weekend win over Swansea at Old Trafford.
The Red Devils needed a goal from skipper Wayne Rooney 13 minutes from the end to get past the struggling Welsh outfit but van Gaal was clearly relieved to end an eight-match winless sequence.
The Dutchman is adamant that results and performances will now improve, as long as the former champions take the chances they are creating.
"I shall think that now the pressure is lowering, the performance shall be better every week," he told reporters.
"But that is also dependent on whether or not we score goals. We always create chances."
Van Gaal was a man under pressure going into the festive season and, at times, his future at Old Trafford looked to be in considerable doubt.
He says he has never doubted the commitment of his players to getting the right results. They, like him, are not accustomed to struggling.
"They are very angry that we lost so many games in a row," he said. "They are not used to that.
"I'm not used to that, losing four matches in a row. Never, and I have been in this profession for 25 years. So it's unusual and they are angry also and want to change the situation."
Van Gaal said Rooney had played two "fantastic" games in a row following a promising showing in the stalemate with Chelsea on December 28.
Rooney's expertly-taken winning against Swansea could prove a catalyst for the 30-year-old, according to his manager.
"I hope that it can give a boost to him, because the goal was fantastic. I am very happy for him and I hope it shall give him the boost he needs to continue," added van Gaal.
Manchester United are 8.50 to win the FA Cup this season and will begin their quest with a home tie against Sheffield United on Saturday.
Leave a comment