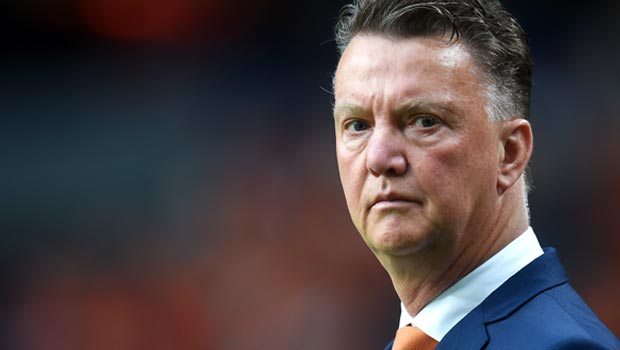 Manchester United boss Louis van Gaal says he is concerned by the scheduling of his team's tour of the United States, claiming it will hamper preparations for the new season.
The Dutchman is currently preparing for his debut as United manager in the opening game of their trip to the States against Los Angeles Galaxy on Thursday.
The clash with the MLS side in California is the first match of the International Champions Cup, an event that will see United also play in Denver, Washington, Detroit and, potentially, Miami if they make it all the way to the final.
Van Gaal's players could end up travelling 13,500 miles should they reach the Florida final, while they have a number of sponsorship events to attend between the games.
All the travelling and commercial activity means United will be spending less time on the pitch preparing for the forthcoming season, something Van Gaal is not happy about.
The Dutchman says had he been in charge when the tour of the US was organised, it would have been different but admits he has no choice but to go with the flow.
"We have to prepare for the season and when you have a lot of commercial activities also for the players, and you have to travel distances, you have to fly a lot, you have also jet lag, and that is not very positive for a good preparation," he said.
"But the tour was already arranged (before I became manager) so I have to adapt and I shall adapt."
While Van Gaal is less than pleased with United's scheduling, he has been happy with what he has seen of his players in training.
The 62-year-old is expected to make a raft of new signings before the end of the summer but for now is pleased with the current squad at his disposal.
"The players are anxious to follow the instructions of my assistants. The focus I have seen in the training sessions, it is top level, but we have to see if the performance in games is top level," he added.
"But I am very happy with the labour that my players do in the days I have been with them."
United return to England shortly before the new Premier League season kicks off on August 16, with the Red Devils hosting Swansea on the opening day.
Van Gaal's men are 1.37 to make a winning start, with the Welsh side 6.93 and the draw 4.43.
Leave a comment