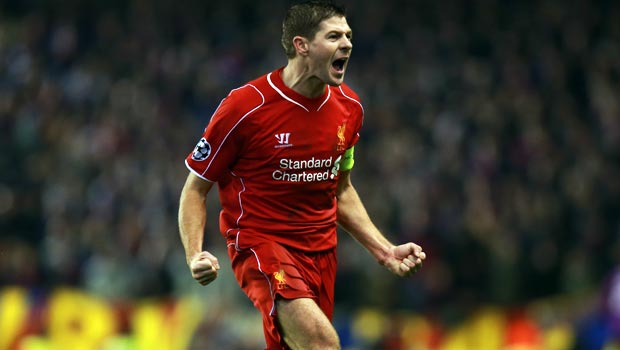 Los Angeles Galaxy coach Bruce Arena believes Steven Gerrard will have no problems adjusting to life stateside after confirming the Liverpool star will move to the MLS in the summer.
It always looked as though the former England captain would switch to the USA after announcing on January 2 that he would be leaving the Reds at the end of the season.
His departure will leave a massive void at the club and will bring to an end a 27-year association with Anfield.
But Liverpool's loss will be LA's gain and Gerrard will join a growing list of ex-Premier League stars to make the trip across the Atlantic.
The 34-year-old will join the California club midway through their season and will doubtless be slightly fatigued after a long campaign in England, but former USA coach Arena does not foresee any difficulties.
"Steven Gerrard arrives in July and by then we will certainly have a plan available," he said. "He's a player of quality. I'm not concerned about how he's going to fit in with our team."
And the coach feels that the capture of a player of Gerrard's stature proves that Galaxy are heading in the right direction.
"We have a club now with a proven history of success," he added. "All those things go hand in hand in making LA Galaxy a very attractive team for players such as Steven Gerrard."
Gerrard is sure to get a rousing reception from the Liverpool fans when he runs out for the visitors at Sunderland on Saturday, with the Reds priced at 1.95 to beat the Black Cats and Gus Poyet's men on offer at 3.93.
Leave a comment