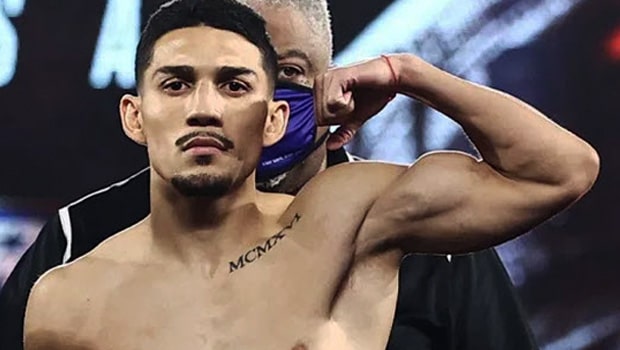 23-year old Teofimo Lopez is enjoying his reign as the new boxing superstar after scoring a win by unanimous defeat over Vasyl Lomachenko.
By winning the fight, Lopez is now the new holder of the WBA, WBC, and WBO belts, which are new additions to the IBF in his possession, making him the unified lightweight world champion. Saturday's victory was his 16th win out of 16 professional fights since turning pro in 2016.
Lopez had the fight in control for the first six rounds. He was able to dominate the other man due to his large size and also because he was quicker, giving Lomachenko less time to react or even display his strength. Lopez was the one throwing punches as Lomachenko tried to move out of reach of the punches. He continued to play the defensive mode but in reality, he did not have much of a choice as Lopez was clearly not going to give him the chance to fight back.
It was not until the 8th round that we felt Lomachenko's presence for the first time where he sent a left-hand counter flying towards Lopez. From then on, slowly, Lomachenko began to gain dominance, partly because Lopez was beginning to tire out.
Lomachenko was able to steer the last few rounds in his favour, having the upper hand. It was obvious to see the damage the first six rounds had done to him. If Lomachenko was basing his strategy on wearing out Lopez so he could come from behind to win, he could have tweaked the plan so that he could have had some action in the first half. The judges were unanimous in their decision (116-112, 119-109, 117-111) and declared Lopez the winner.
Following the win, Lopez became the youngest fighter to be a unified champion and was also the one to hand Lomachenko his first defeat in six years. A fight between the two had been in the works now for years, egged on by their fathers. There are speculations that we could have a Lopez vs. Lomachenko II fixture, but that has not been mentioned by either men or anyone in their camp. Lopez has however declared interest in meeting Devin Haney in 2021.
Leave a comment