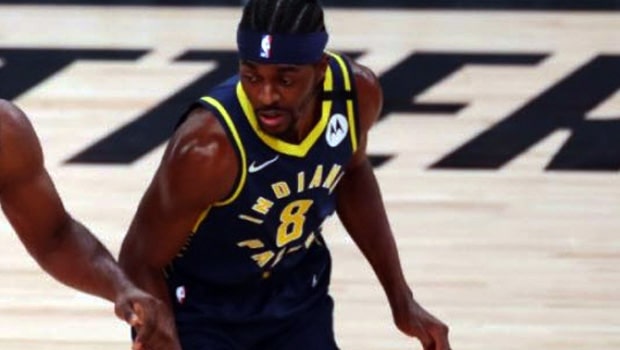 According to reports, Holiday won't be short of suitors in the market, but it is the Pacers who have the advantage in securing his services.
He has already rejected a move to Chicago Bulls as he searches for a team with stability in their basketball culture.
Holiday isn't a novice, having played for seven NBA teams and overseas with Okapi Aalst in Belgium and Szolnoki Olaj in Hungary.
The 31-year-old who was an undrafted free agent out of Washington was an influential member of the Pacers rotation averaging 8.3 points and 3.3 rebounds in 25.0 minutes per game, and his 40.5 percent clip from three-point range was a career-high.
After they lost to the Miami Heat in the first round of the playoffs, Indiana Pacers sacked former head coach Nate McMillan.
Meanwhile, the Coaching position has been filled with the hiring of Nate Bjorkgren as the head coach.
Nate Bjorkgren, who was previously an assistant coach with the Raptors, was announced as the pacers' new head coach on Tuesday.
The Pacers President Of Basketball Operations Kevin Pritchard stated that an intensive search went into the decision making.
He said the following in a statement: "We are very pleased and excited to have Nate as our new coach, This was an extensive and thorough search, and when we reached a conclusion, we felt strongly Nate is the right coach for us at the right time."
"He comes from a winning background, has experienced championship success, is innovative and his communication skills along with his positivity are tremendous. We all look forward to a long, successful partnership in helping the Pacers move forward." Pacers President of Basketball Operations Kevin Pritchard added.
Leave a comment