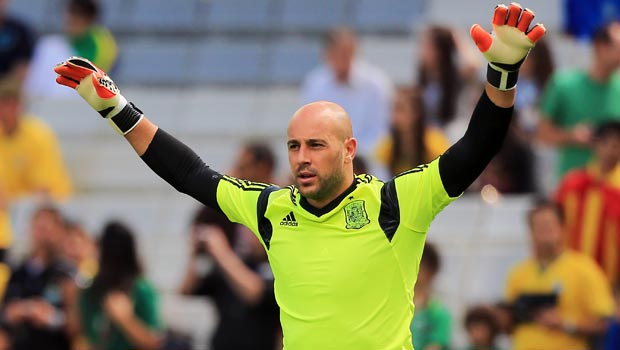 Liverpool goalkeeper Pepe Reina insists he is happy with the Reds but says he does want to finish his career in Spain.
Reina struggled for action last season and ended up joining Napoli on loan, where he starred under the leadership of former Reds boss Rafa Benitez.
The Serie A club are keen to sign him on a permanent basis but cannot agree a fee with Liverpool and a deal looks unlikely at this stage.
Reina would prefer to return home to Spain, but says he is staying focused on pre-season training with Liverpool for now and will wait to see what the future holds.
"I have a contract to respect with Liverpool. I'm training well and I am perfectly fine with my team-mates," the 31-year-old said.
"I am here to stay. I have not talked to Brendan Rodgers, I've been here for only four days and I am just thinking of training to my best and getting back into shape.
"At the moment all the big Spanish teams are covered in my role, so I see it as very difficult to return to Spain.
"It's normal though that over the years you want to return to where you came from, so we'll see."
Meanwhile boss Brendan Rodgers is waiting for developments regarding the future of the goalkeeper, but is happy with his attitude in training.
"He's back in training. Pepe made it clear last year where he is at,"
Rodgers added.
"He is working well and there has been no real conversation as yet. He is just working hard to get fit and we will see what happens over the next few weeks."
Leave a comment