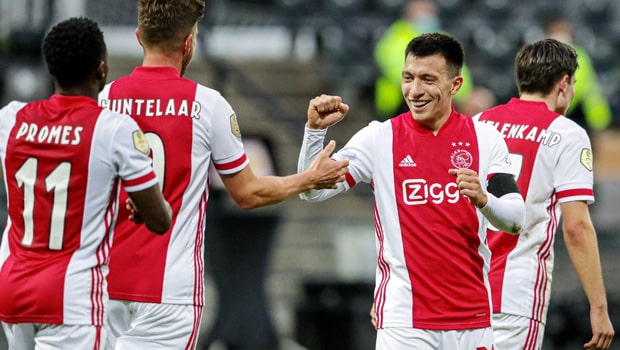 At just 24 years old, Lisandro Martínez is already consolidated in the elite of European football. After three seasons at Ajax, the Argentine has played in the Champions League and has been champion of the Eredivisie.
In addition, the player is on the shortlist of the coach of the Argentine team to participate in the next World Cup in Qatar.
His remarkable performance has made two of the 'greats clubs' of the Premier declare war for taking him to the United Kingdom.
Both Manchester United and Arsenal have expressed their clear interest in acquiring the player's services.
The 'gunners' would take the lead right now since they would have presented an offer of 40 million fixed plus five in variables. Mikel Arteta's team has a reasonable budget for signings this summer and has already moved the market by spending a good amount of money on Gabriel Jesus and Fabio Vieira.
For their part, the Red Devils have an ace up their sleeve, and it is that Erik Ten Hag took Martinez to Ajax and was primarily responsible for his football development. Therefore, the United board believes this factor could be decisive in convincing Martinez to choose Old Trafford as his next home.
The player is willing to move to a Premier club and has approached Ajax twice to encourage them to accept one of the two offers for him. The first time he did, it was last week. In the middle of his vacation, he went to Amsterdam to speak with the managers of the Dutch club.
The defender explained to them that, given the amounts of the proposals, he understood that it would be best for all parties to accept at least one of them. With his departure, he would leave a good profit for Ajax and undertake a new challenge in his career in a more competitive league.
Leave a comment