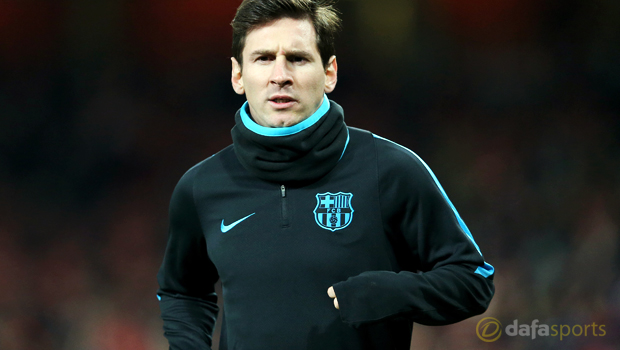 After the heartbreaking loss to Chile in Copa America League,

Barcelona Superstar Lionel Messi

faces another test in his life.
Messi and his father Jorge Horacion Messi found guilty on three counts of tax fraud and been given 21 months jail sentence. In a statement published in the newspaper El Periodica Barca, Court of Barcelona explained that Messi and his father can file an appeal by means of the Spanish Law.
It states that tax prison under 2 years can be considered under probation. If the Spanish law approves, Messi and his father are very unlikely to go to jail. However, part from the 21 months life sentence, Barcelona court also ordered the superstar to pay fine amounting to €2M while his father Jorge €15M for tax evasion cases.
Barcelona court had been hearing the case for quite some time which was brought by prosecutors who stood that Messi and his father Jorge used tax havens to fund businesses including Uruguay, Belize, Switzerland and shell companies in United Kingdom. As per intelligence report, the total amount of tax which the superstar and his father failed to pay amounted to €4.1M (on earnings from image rights from periods 2007-2009).
Despite the trial Messi is facing, Barcelona FC gives all the support and states that the superstar forward is not criminally responsible for the tax fraud. In a statement from the Club management, they will stand with whatever action Messi decides to take to defend his rights and to fight for his legal interests.
Back in February it has been noted that Messi's teammate Javier Mascherano was alleged with the same case and has been sentenced a year in prison for not paying the taxes properly. However the sentence was deferred for two years after the court rejected the fine of €280,000 and asking €312,000 which was definitely considered excessive.
In 2013, Messi has been exempted from facing charges since Spanish Revenue Service already accepted the superstar's ignorance to the law provided that he had no knowledge of any wrongdoing.
However, the state prosecutor decided to continue the charges in October 2014. The court's representative Mario Maza stated that Messi's claim of not understanding how the taxation system works was not acceptable because even the children knew the amount had to be paid in full.
As seen on Forbes, Lionel Messi is currently the number 2 highest paid athletes in the world with total earnings of €81.4 million.
Share this story
Leave a comment