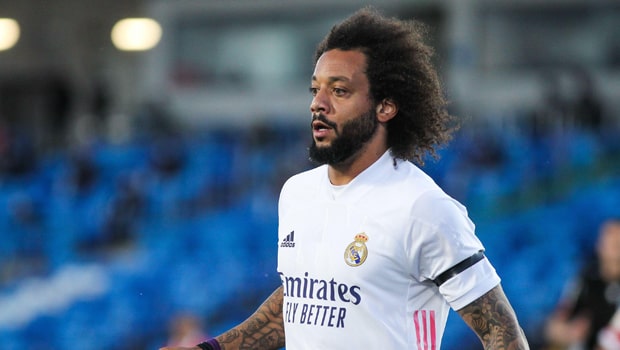 Real Madrid has appointed Brazilian defender Marcelo as the skipper of the Los Blancos ahead of 2021/2022 after the departure of skipper Sergio Ramos for PSG.
Sergio Ramos who joined Real Madrid from Sevilla in 2005 couldn't secure an extension with the Los Blancos after his deal entered its final months.
The Spanish World Cup winner at the 2010 FIFA World Cup in South Africa was linked with several clubs including Manchester United in the Premier League but he has settled with the French side Paris St Germain having signed a two-year deal last week.
Marcelo, who is now spending his 16th season at the Santiago Bernabeu will take over from the defender who won everything at the club.
Meanwhile, the 33-year-old Brazilian considers himself lucky to be picked as the leader for the 2021/2022 season.
"It's an honor and an enormous responsibility to be captain of the greatest club in the world. I'm extremely lucky. When you are a Real Madrid player you wake up every day full of desire and that grows after every season. I've been here for a long time, but the desire is still there and it just keeps on growing. I'm really looking forward to the start of the new season." Marcelo said.
With the task ahead the 33-year-old said he is excited ahead of the new season and becoming a Real Madrid skipper is dream come true.
Marcelo has made 528 appearances for the Galacticos since arriving in January 2007 winning five La Liga titles and four Champions League crowns.
However, Real Madrid failed to win a trophy last season, an incident that made manager Zinedine Zidane, who won three back-to-back UEFA Champions League titles in his first stint in charge, exit the position.
Carlo Ancelotti has since been appointed for the second time as Real Madrid manager.
Leave a comment